Auglaize County Courthouse turns 125, DeWine speaks at celebration1.jpg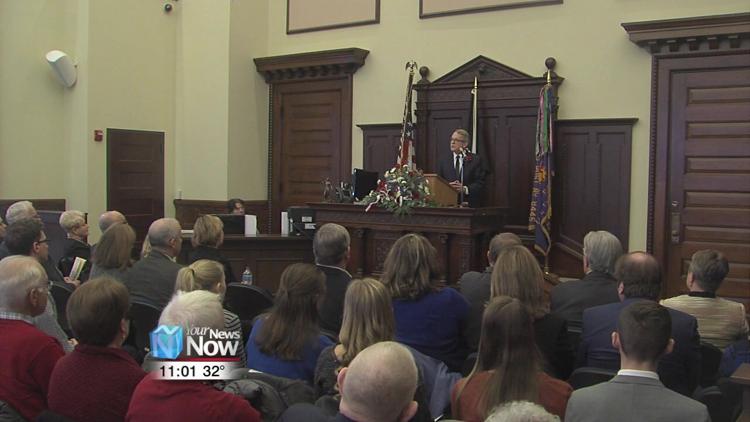 As featured on
The halls of the Auglaize County Courthouse were packed as people came out to celebrate the building's 125th birthday.
It was an opportunity for the community to see the details of the building up close and personal, looking much like it did over 100 years ago thanks to the county's preservation work.
"We've heard of some horror stories across the state where they've kind of updated and did away with the courthouse but we felt about ten years ago that this building needed to be preserved," said Auglaize County Commissioner Don Regula.