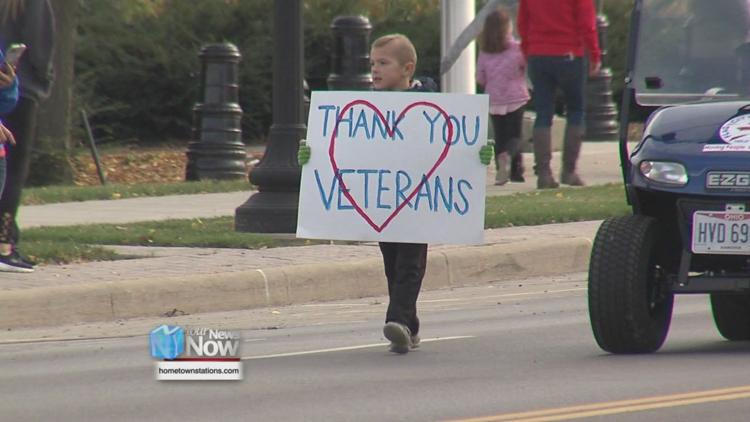 Every year the Hancock County Veterans Parade attracts dozens of people to Downtown Findlay. Army National Guard veteran Dave Koziel has been coming out of the parade for more than 20 years. This is an event that he says holds a special place in his heart.
"My whole family has been in the military so we need to be out here so everyone knows that the American people are behind their veterans," said Koziel.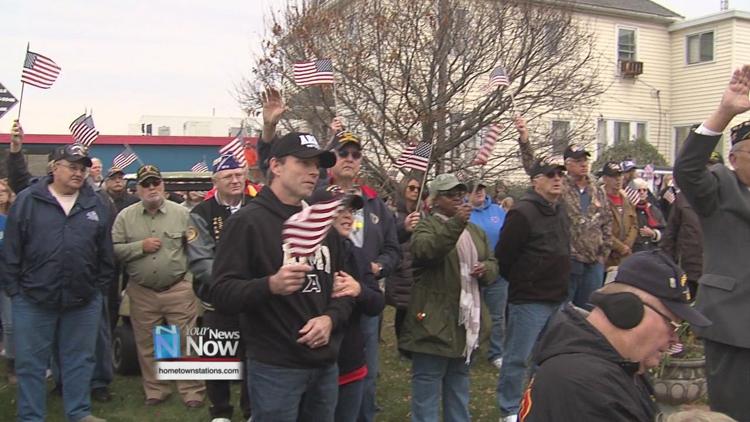 The Koziels were one of several families who watched the parade travel down north Main Street. The U.S. Marines, the Hancock County American Veterans and the Findlay Trojan Marching Band were just some of the many organizations represented in this year's parade. Following the parade, everyone gathered at the Hancock County War Memorial for a Veterans Day Reception.
Keynote speaker state treasurer Robert Sprague knew firsthand the importance of honoring those who have served our country. In his speech, he talked about how grandfather, Ralph Cole, who was a veteran and became one of the founders of the American Legion.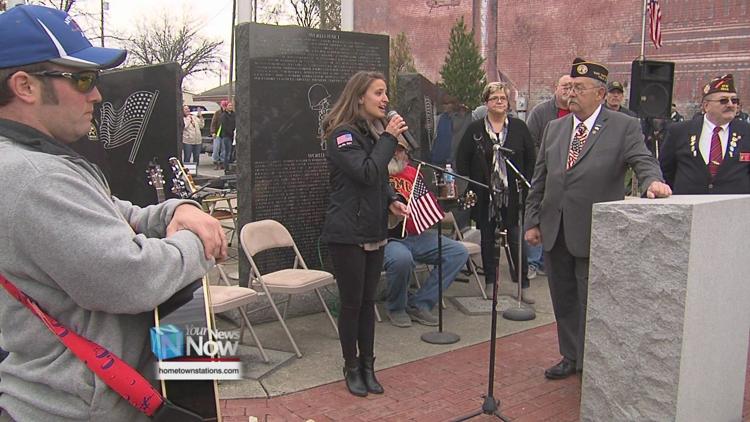 "What's really remarkable I think is that he was a part of the 137th National Guard division which is where all Ohio men that were called up by the president in 1917 and a year later they're all serving on the front lines of the war against Germany.
This event is put on every year by the Hancock County Veterans Council as a way to honor veterans and show them that their time spent in the service is truly appreciated.
"We want to make sure all veterans are recognized," said William Johns, the Hancock County Veterans Council president. I don't care what they did. I don't care if they sit state-side behind a desk. They are still a veteran and we need to recognize those veterans for what they've done."