Snowbirds are not the only ones thinking about heading south for the winter.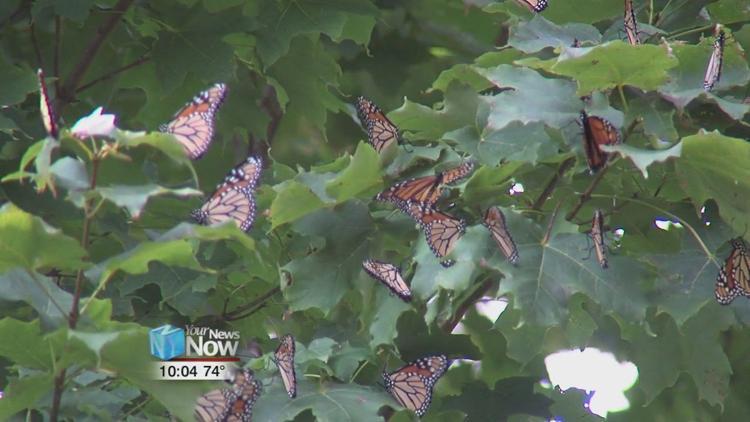 Some of you may have seen hundreds, if not thousands of monarch butterflies in our area. Denise Fett has been enjoying the sight at her house outside of Bluffton, even if it is just a brief stop on their long journey to warmer temperatures for the winter.
"I am guessing the Monarchs have been here about three weeks now. They have migrated from either from Michigan or Canada and they are heading to Mexico and they feed on the clover field across from me and that's where they get their energy," commented Denise Fett, monarch butterflies resting in her yard.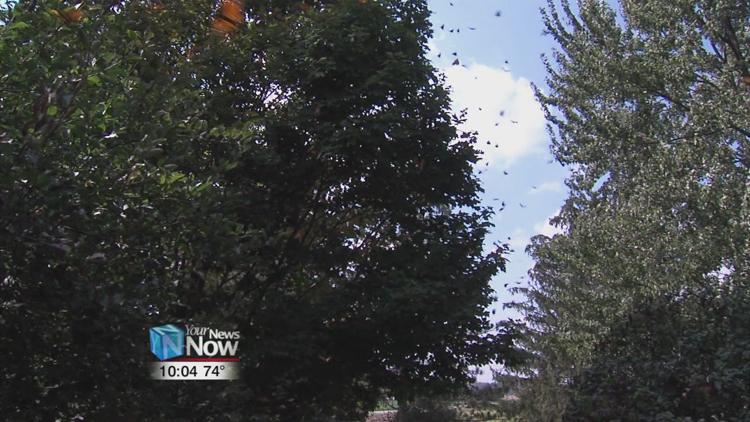 Besides the butterflies, the dragonflies have also been migrating south and there were reports that there was a dragonfly swarm so large that they could be seen on weather radar.