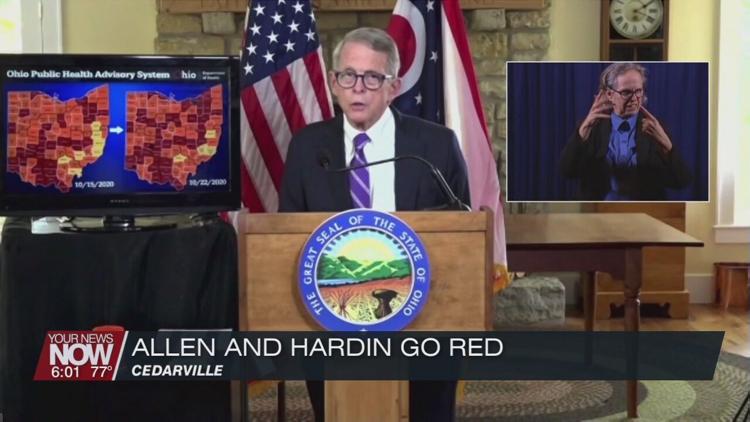 Allen and Hardin counties join Mercer and Putnam as the local counties that are in the red level three. But all of our viewing areas are considered high incidence for the spread of COVID-19. Allen and Hardin went red for a few weeks this past summer. With the latest health advisory map, Governor Mike DeWine says that 74% of Ohio's population is in a red county.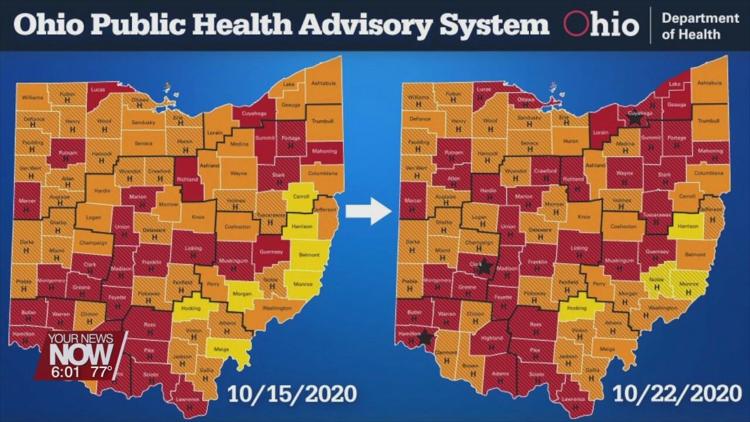 DeWine invited former New Jersey Governor Chris Christie to share his story of being in the ICU with COVID-19. Christie contracted the virus during the Amy Coney Barrett announcement at the White House. He said that he tested negative that day and was told that everyone else around him tested negative, so he took off his mask, then he was diagnosed soon after.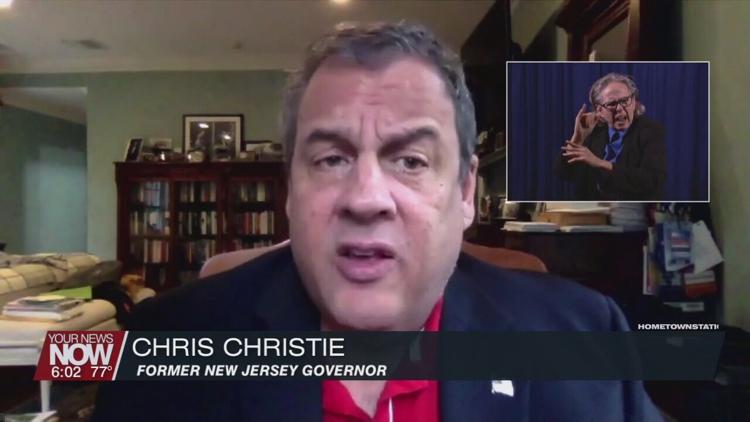 "It is a frightening experience," says Christie. "I want everybody out there who's listening to understand that this is one of the most unpredictable random and brutal viruses you'll ever see and every day my doctors would come in and tell me well things are looking a little bit better or a little bit worse. But we can't guarantee that within an hour won't turn significantly worse and with my history as asthmatic since I was 13 years old, they were very concerned about how this will go for me."
Christie urges people to take the precautions of wearing masks, social distancing, and washing your hands.