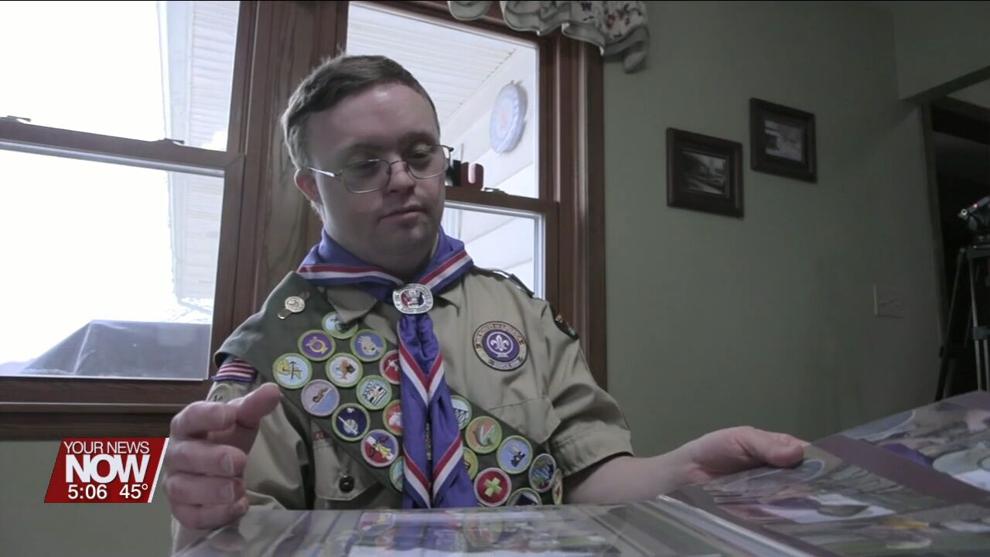 HARDIN COUNTY, OH (WLIO) - It takes more than merit badges to become an Eagle Scout, it takes a willingness to be a leader and give back to the community. Katie Honigford tells us why tonight's Jefferson Award winner is a living example of the Boy Scout slogan, "Do a good turn daily."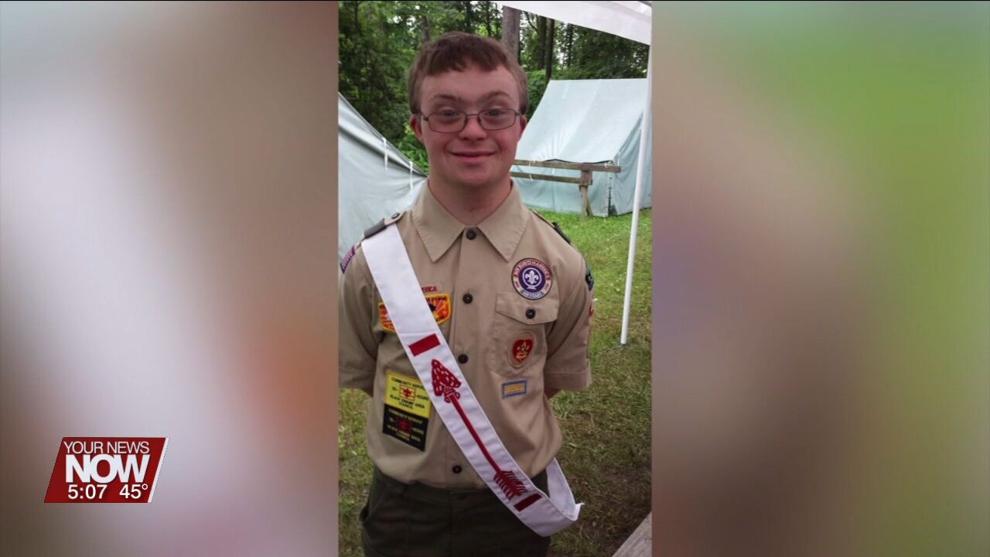 "I like helping making other's dreams come true and helping others complete tasks that need done," says Aaron Spar, 2023 Jefferson Award Winner.
Aaron Spar's positive attitude is part of everything he does, including putting in over 130 hours in his Eagle Scout project at Ada's War Memorial Park.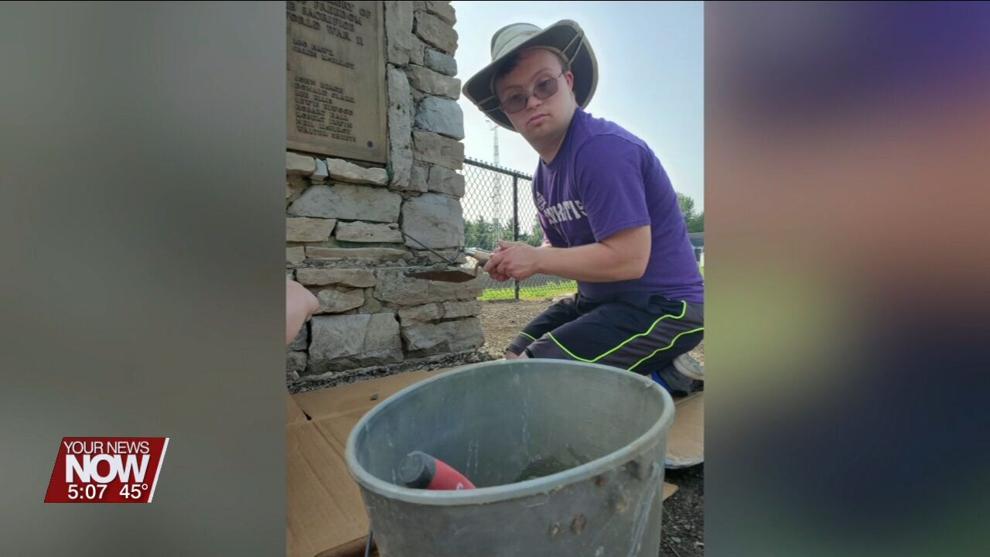 "I used the skills that I learned at National Youth Leadership Training, when I completed my project. My Eagle Scout Project at Memorial Park included removing the old mulch from around the flagstone around the World War 1 and 2 monuments, power washing the monuments, then tuck pointing and repairing the monument."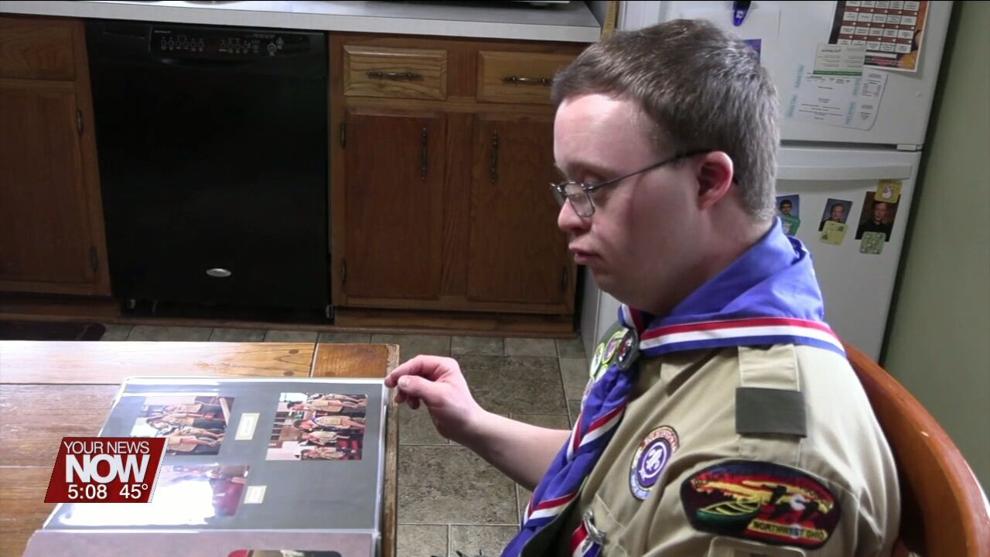 Besides redoing the monuments and the area surrounding them, he and his fellow scouts from Troop 124 added lights to the flag poles so the American flag can be flown at night.
"Scouts is like another family that supports you and is proud of you," states Spar. "You do your best at a job and get it done and clean up."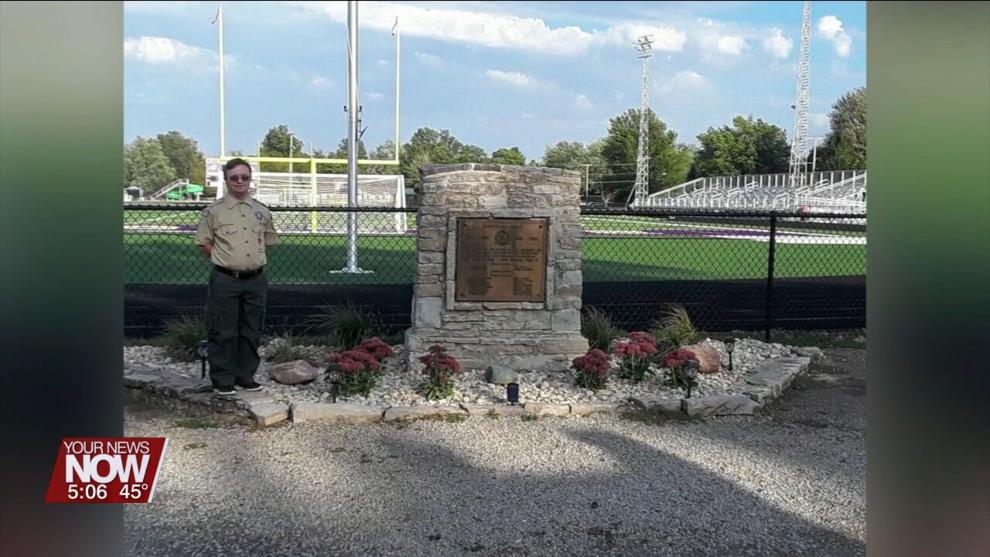 Besides the Boy Scouts, Spar helps with his church's various projects. He also helps with setting up the annual Lake of Lights display in Kenton and taking tickets for the people driving through.
"He is an excellent member of his community," says Linda Meyer, who nominated Spar. "He contributes, he volunteers whenever he can. He helps with his church and any service projects. He helps with his Boy Scout Troop. He is even employed full-time as a custodian at Ohio Northern. He always has a smile on his face."
And Spar likes to give back not only to help others out but to get to know people along the way.
"I think we should help others to spend time with them and talk with them," adds Spar.
That was Aaron Spar one of the 2023 Jefferson Award Winners.