A cold front delivered rain overnight with totals ranging from a quarter to half inch in most locations.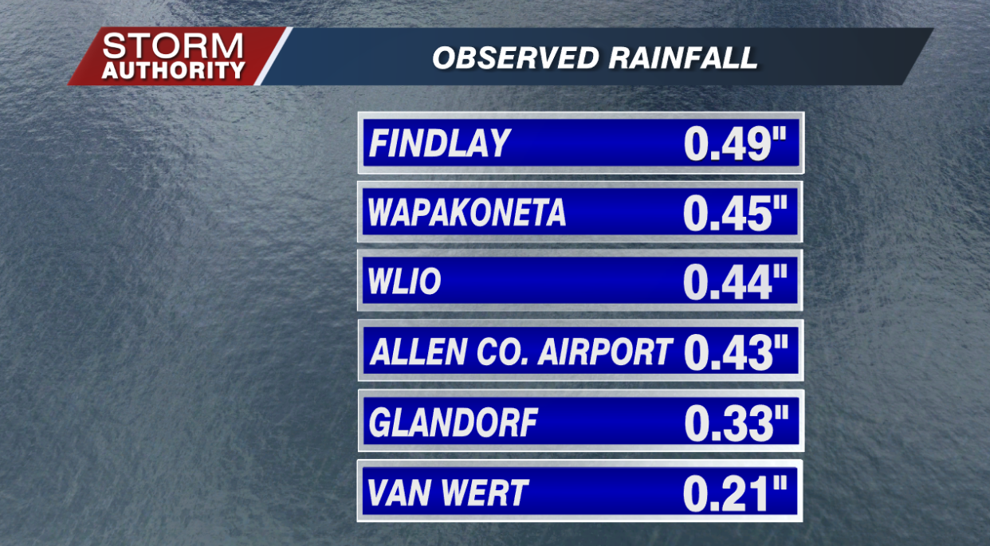 Expect dry conditions to return for our Thursday forecast. Clouds will give way to some sunshine by late morning and the afternoon. Temperatures should hold steady between 40-43° throughout the day. Winds will add a bite to the air, sustained 15 to 25 mph. This produces a wind chill in the lower 30s today!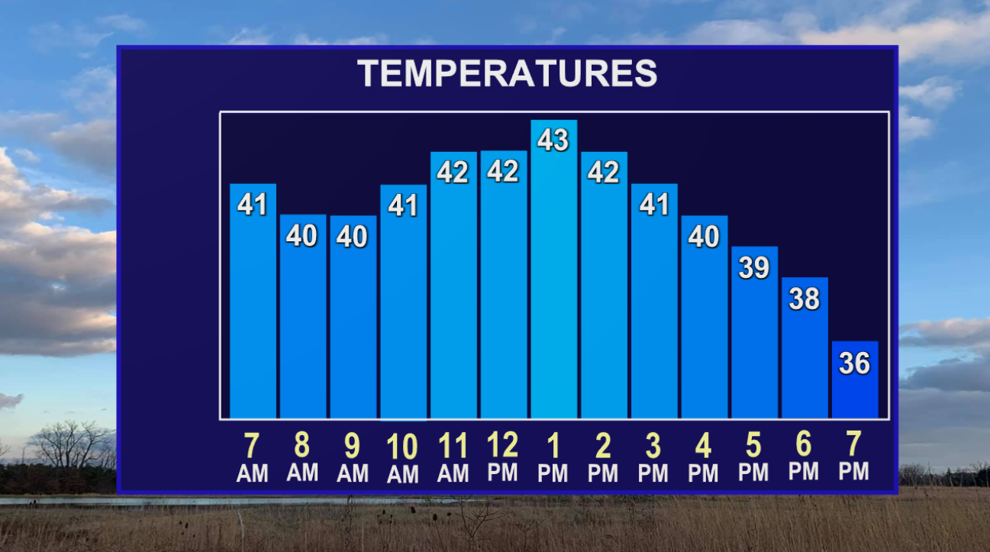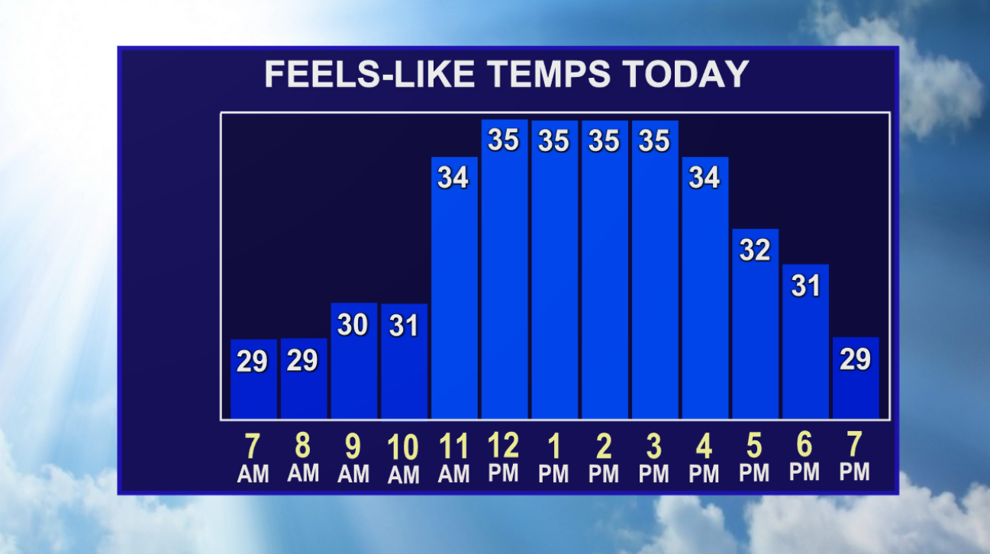 Clouds will return briefly by the evening with the potential of a few snow flurries. Expect partial clearing overnight with lows settling into the middle and upper 20s.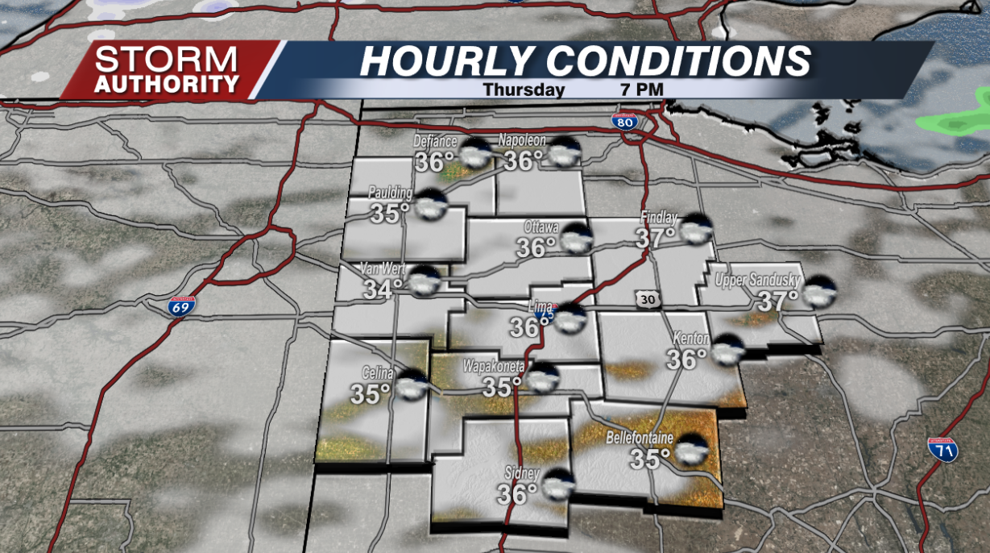 Friday is a quiet and cold day. Highs should hover around 40° with partly cloudy skies. Winds will finally relax to 5-10 mph.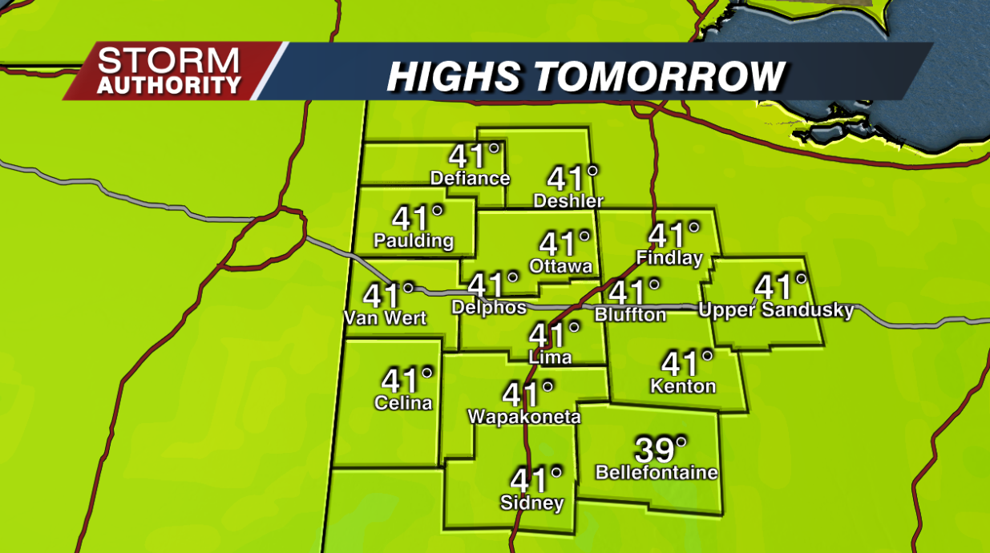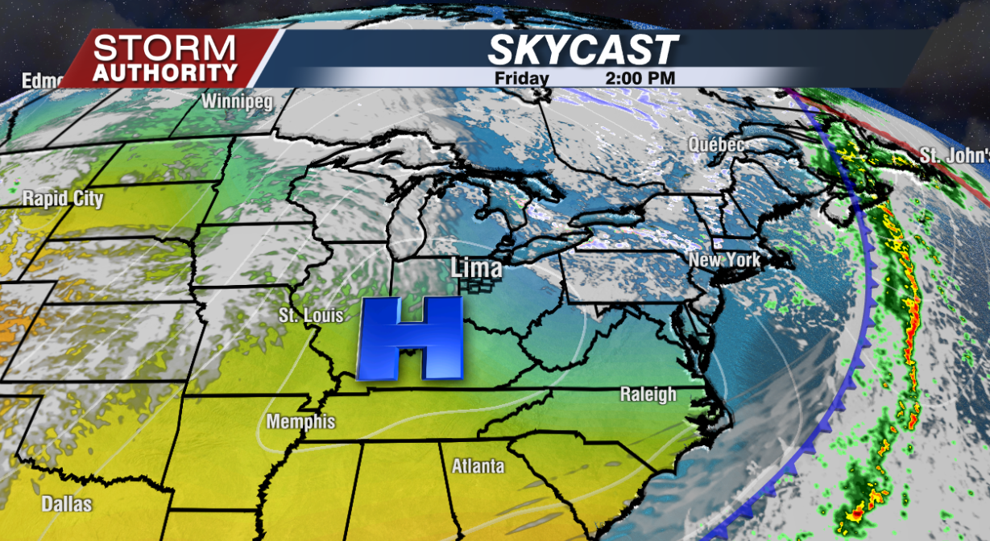 The weekend brings seasonable late November temperatures with highs in the upper 40s. Saturday looks dry and cloudy. Sunday will be a wet day with light showers passing through, all in advance of our next cold front.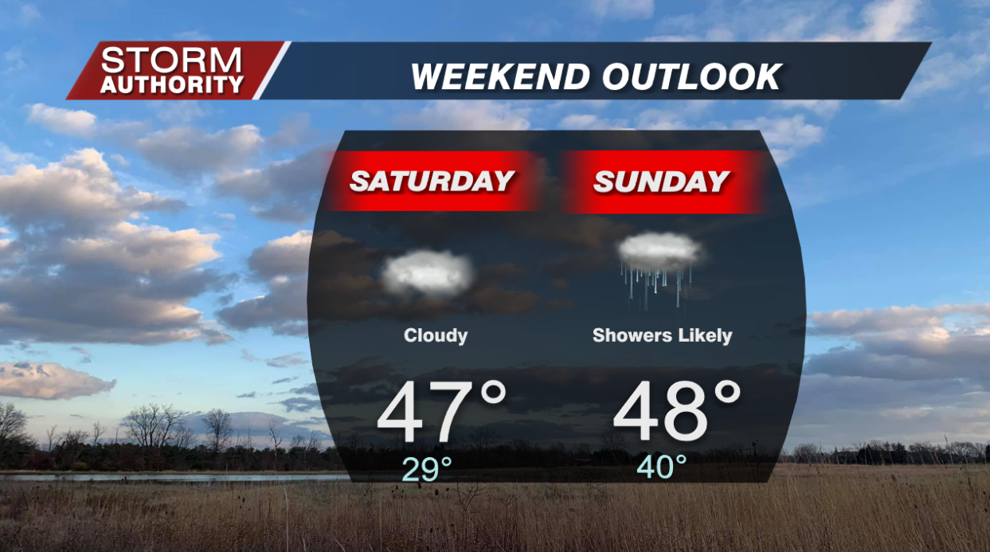 A strong cold blast arrives early next week. Highs may not crack freezing in spots for Monday! It looks windy along with the potential of flurries. The good news is a gradual warming trend is expected through the week. Right now, Thanksgiving Day looks dry with seasonable temperatures in the 40s. It looks like our next best chance for precipitation (after Sunday) will arrive for next Friday. This could be in the form of some wintry precipitation as well.