A delivery truck driver was taken to the hospital as a precaution after he hit two semis parked on an I-75 off-ramp.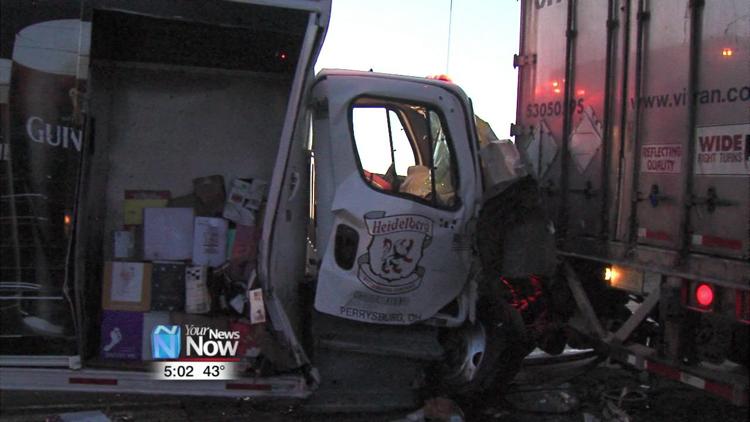 The accident happened just before 7 a.m. Tuesday morning. According to the Ohio State Highway Patrol, 38-year-old Darrell Daniels of Toledo was coming off the southbound lane to State Route 81 when he side-swiped one semi parked on the side of the off-ramp and ran straight into the back of another. The force of the impact into the second semi pushed part of the engine block into the cab of the truck.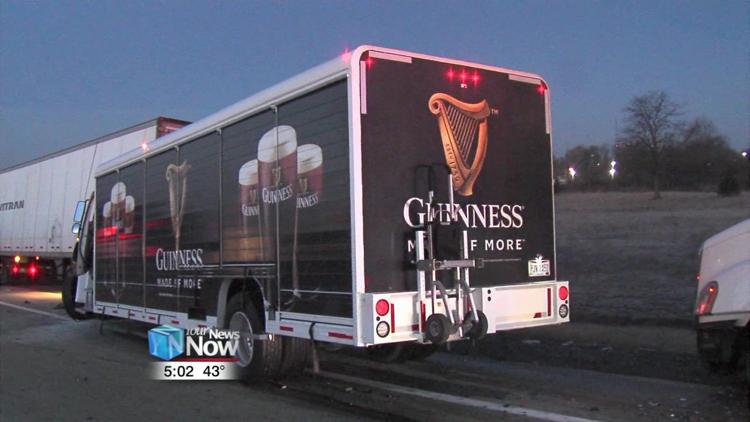 Daniels sustained minor injuries. The drivers of the parked semis were not hurt. Daniels was cited for failure to stay in his lane.