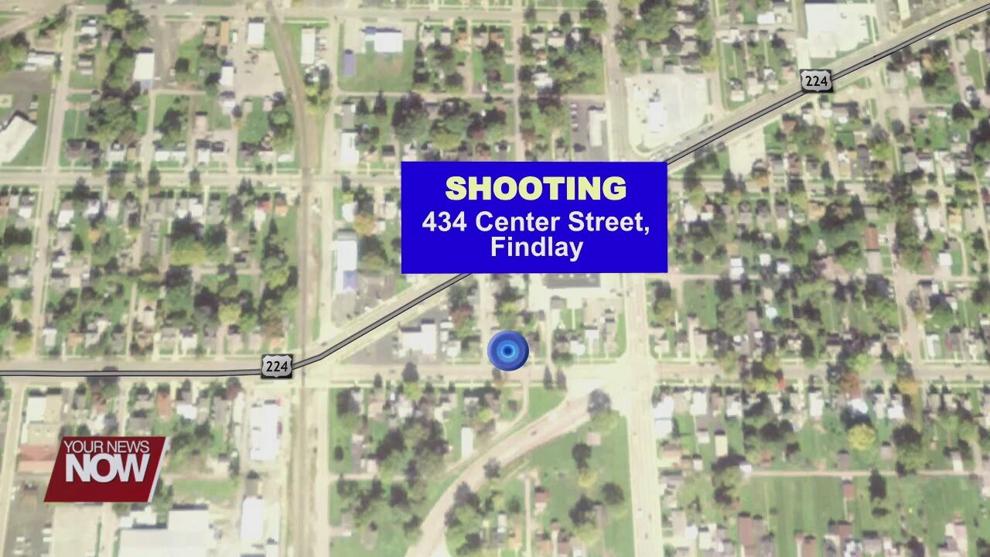 Findlay police officers were called out to 434 Center Street just before 11:30 p.m. There they found 34-year-old Garrett Kurk with a gunshot wound to the leg. It is unknown the extent of his injury. 
A verbal argument happened between Kurk and an unidentified suspect before the suspect pulled out a gun and fired two shots. The suspect then fled the scene. Detectives believe this wasn't a random act, but they have not determined a motive. The case is still under investigation.
Media Release from Findlay Police Department: On the above date and time, Officers were dispatched to 434 Center Street for a male that was shot by a gun, reported as a handgun, at the rear of the residence.  The suspect at the time of the call was unknown and had already fled the scene.  Officers located an injured male with a gunshot wound to the leg on the back patio.  An officer applied a tourniquet to the victim and Hanco transported the victim to Blanchard Valley Hospital ER to continue treatment.  The victim was alert on scene, but the extent of the injury to the victim is not known at this time. Information provided indicates a verbal argument occurred outside the residence, and the suspect pulled a gun, firing a couple rounds. Detectives were called to the scene to further investigate the incident. The investigation does not indicate it to be a random act, but the motive has yet to be determined. 
The victim was identified as Garrett Kurk, 34 years old, Findlay, Ohio.
This investigation remains open at this time.