The newly constructed FlexArm factory hosts a celebration of motion to raise money for a new inpatient rehabilitation center.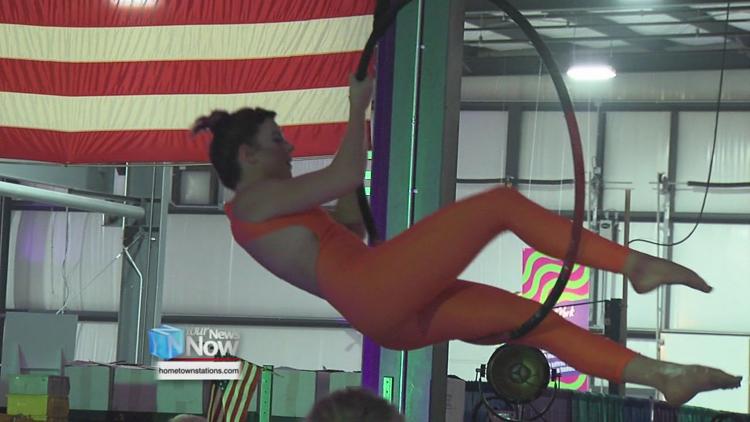 A Journey in Motion is the 18th gala that the Lima Memorial Foundation has thrown to support the Health System with their various projects. Since the goal of a rehab center is mainly to get people moving like themselves again, it was appropriate that the gala was filled with all sorts of motion, like acrobats and human-powered animals. Thursday's event is expected to raise over 700 thousand dollars to build a state of the art center, which in turn, will attract top talent to work in it.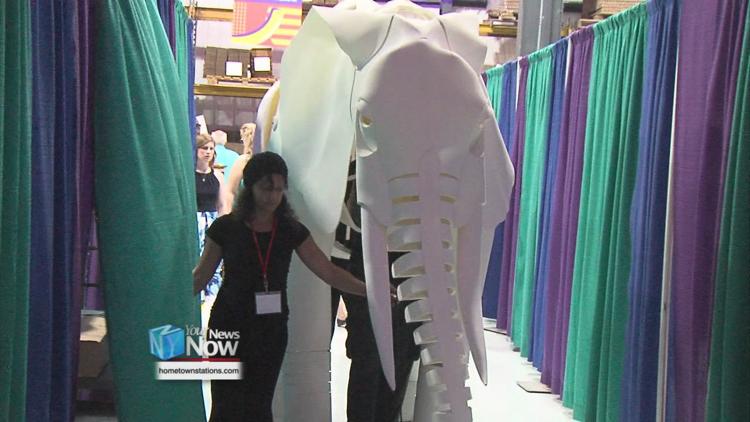 "This new Inpatient Rehabilitation Unit will not only be top of the line, but it will be a leader in the technology and services it can bring," said Scott Shutt, Lima Memorial Foundation Board Chairman.
"The foundation is very critical for us. In this day and age with health care challenges and expenses and revenue being cut by the government and everybody else, philanthropic dollars are important. Our foundation has stepped up to the plate in a number of ways. So it's important to us to do some of these projects, that may take us a little longer to do if we didn't have the support of the community that we do right now," said Mike Swick, President and CEO of Lima Memorial Health System.
The fundraising for the two and a half million dollar goal is expected to wrap up at the end of this year, and construction on the rehab center will start soon after that.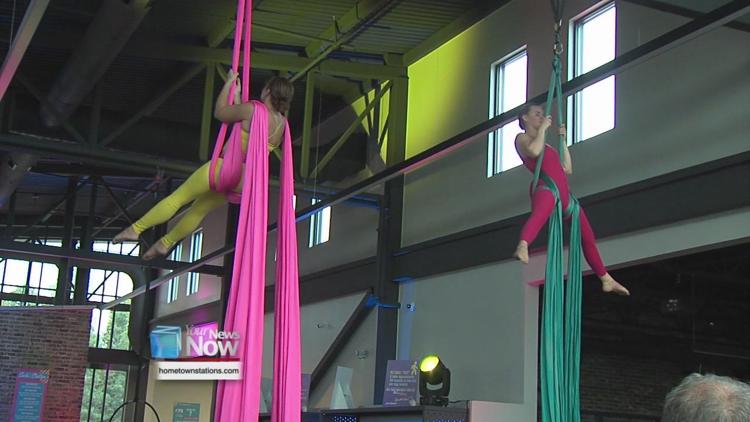 Press Release from Lima Memorial Foundation
On Thursday, September 12, more than 800 friends of the Lima Memorial Foundation will go on a Journey in Motion at the 18th Annual Fundraising Gala. This year's event will take place in Wapakoneta's FlexArm stamping facility where guests will flow through an evening of entertainment, food, live and silent auctions and a fund-a-need paddle raise, all to bring a new level of inpatient rehabilitative care to our region.
"Lima Memorial is proud of its strong tradition of partnering with the community to bring healthcare advancements to our region," commented Scott Shutt, Lima Memorial Foundation Board Chairman and Vice President of Kewpee Hamburgers. "Journey in Motion will transform inpatient rehabilitation as we know it and allow patients to stay locally for advanced rehabilitative care."
"The new Inpatient Rehabilitation Center will bring a whole new level of care to our community and be instrumental in helping patients take their new first step sooner," stated Dr. Kurt Kuhlman, Medical Director of Rehabilitation Services at Lima Memorial Health System. "Our outstanding care, coupled with advanced therapeutic technology, will help our patients reclaim the life they once enjoyed."
"FlexArm couldn't be more excited to host Journey," stated Nick Kennedy, President of FlexArm. The inpatient rehabilitation center we are supporting with this event will be state-of-the-art; and most importantly, it will help a lot of people."
"As a locally owned and operated health system, we are deeply rooted in our community and understand the far-reaching impact this investment will have on our patients and their families," stated Michael D. Swick, President & CEO of Lima Memorial Health System. "Dollar for dollar, all funds raised from Journey will stay locally to advance the level of care for our community."
The event is expected to raise in excess of $700,000. Fundraising for this $2.5 million funding priority is expected to culminate at year's end, and construction is slated to begin thereafter.
For more information, visit journeyinmotion2019.org.