The Exploring Program is connecting students and business professional to create a unique experience that helps build character and possibly a path to a future career.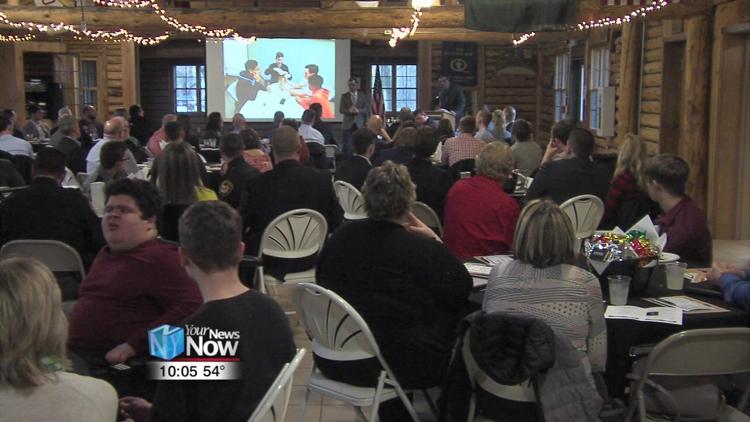 Thursday the Black Swamp Area Council Exploring Program took time to honor businesses and individuals who make their program such a success.
The award winners are:
Marathon Petroleum - Grow the Movement Award
City of Findlay Aviation - Spark Plug Award
Paulding Co. Sheriff's Office - On-Duty Award
Crown Equipment - Newcomer of the Year
Dave Maroscher-BVHS - Advisor of the Year
Lima Memorial Health System - Post of the Year
Don Wehrley - William H. Spurgeon Award
Clair Bishop - Exploring Scholarship
Companies like Marathon, Crown, and Lima Memorial Health Systems offer the students a mentorship opportunity, to explore more career choice that could lead a student down a path they may not have thought about before.
"I really truly believe that students learn from peers more so than, just a CEO or something like that. If they can learn from an individual that is a newcomer to Marathon or a newcomer to Lima Memorial Hospital, it is an opportunity for them to pick their brain. Where did you go to medical school? How did you get there? What was the path that got you to this point? Why are you interested in this? Then they can form their opinion of that afterwards," said Matt Kibler, Exploring Executive.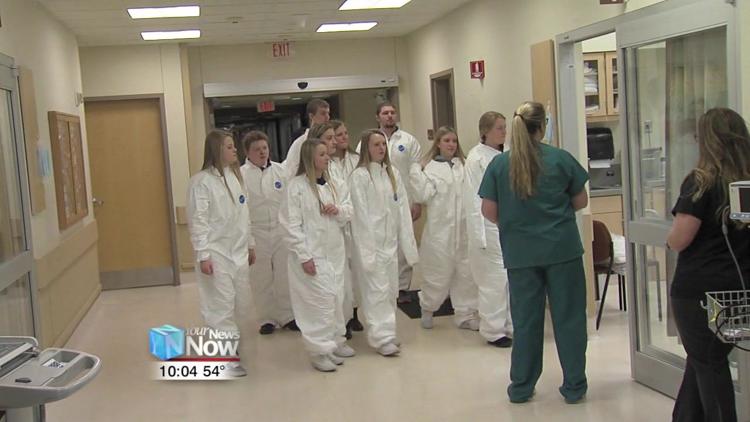 Keynote speaker Ohio Treasure Robert Sprague says the exploring program is needed in state right because of the number of skilled jobs that need to be filled.
"Companies are hungry for young people for quality workers. This allows people in high school some hands-on experience, see what they like, see what they don't like in some cases and pursue that with a passion. That is what we want for our young people," said Robert Sprague, Ohio's 49th Treasurer of State.
The Black Swamp Exploring program saw a huge increase this past fall, growing from 178 explorers to over 440 operating out of 18 posts in their 13 county area.