WEDNESDAY FORECAST: A pleasant and more fall-like morning with temperatures in the 50s areawide at sunrise. A few patches of fog have developed, mainly impacting the Ottawa area. Overall, a very nice day is expected with plenty of sunshine and pleasant conditions. Highs should warm in the middle to upper 70s this afternoon.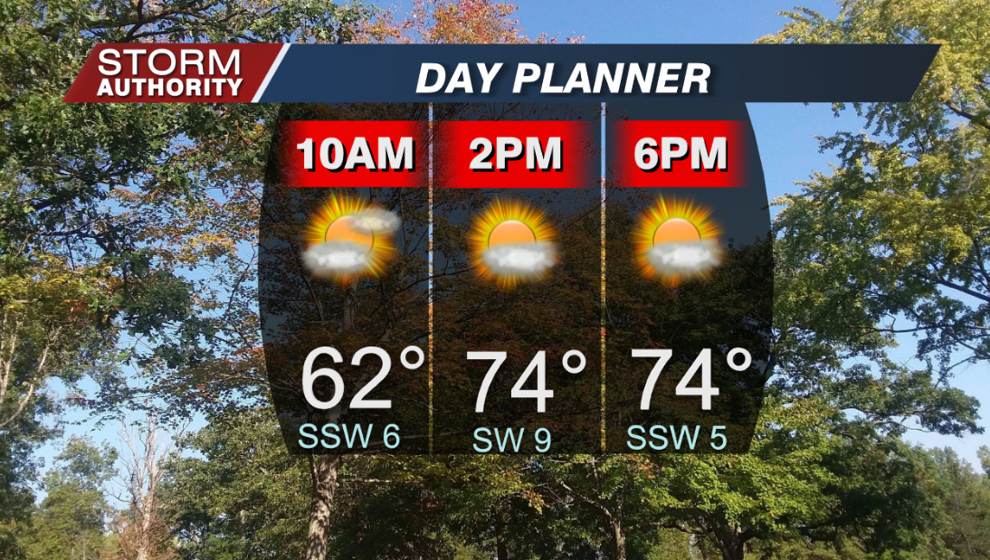 TONIGHT: A band of showers and storms over Indiana this afternoon should pretty much fizzle out once crossing the state line this evening. For our area, only a few sprinkles or a brief shower will be possible, but a mostly dry night expected. Expect warm lows into the low and middle 60s.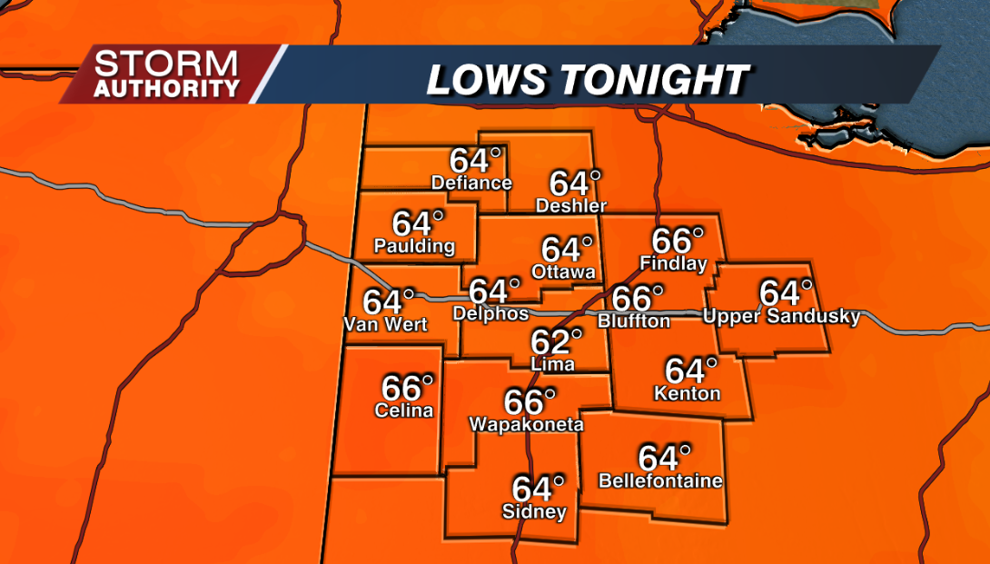 THURSDAY: Record highs possible! Expect temperatures to soar into the lower 80s. Factor in increasing humidity, it will feel every bit like an August day as opposed to October! Skies overall look mostly cloudy, but sun will break out at times. A couple showers or storms are possible, but most likely they stay northwest of Lima.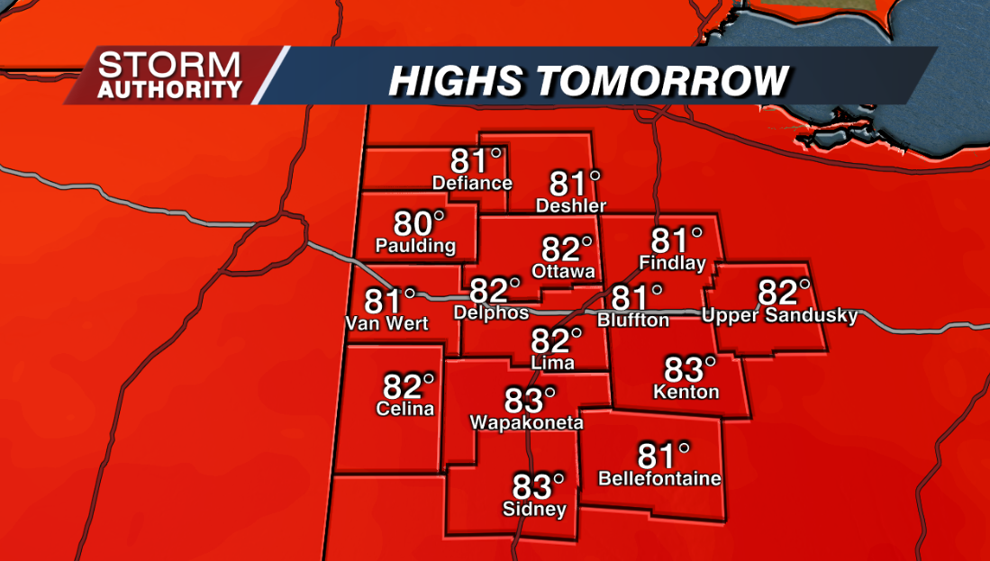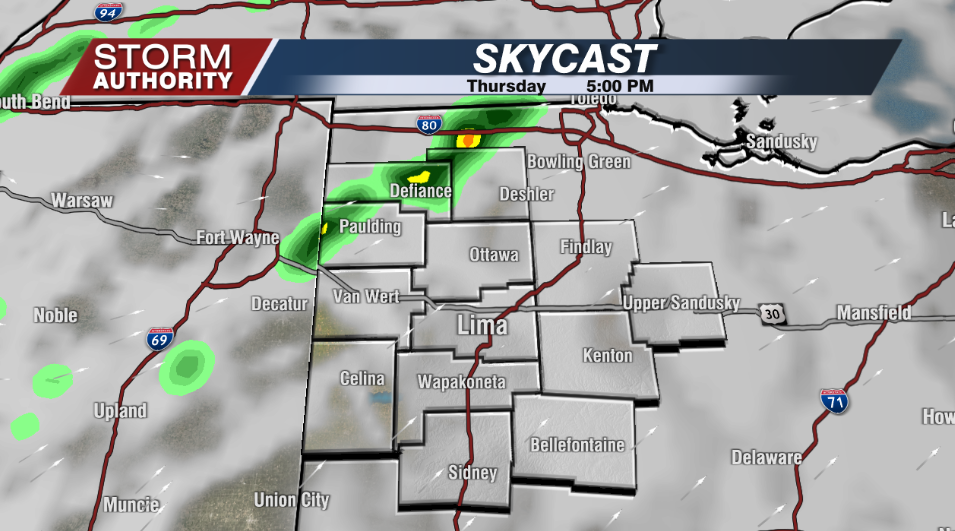 THURSDAY NIGHT: Scattered showers and isolated storms likely. Lows in the middle 60s.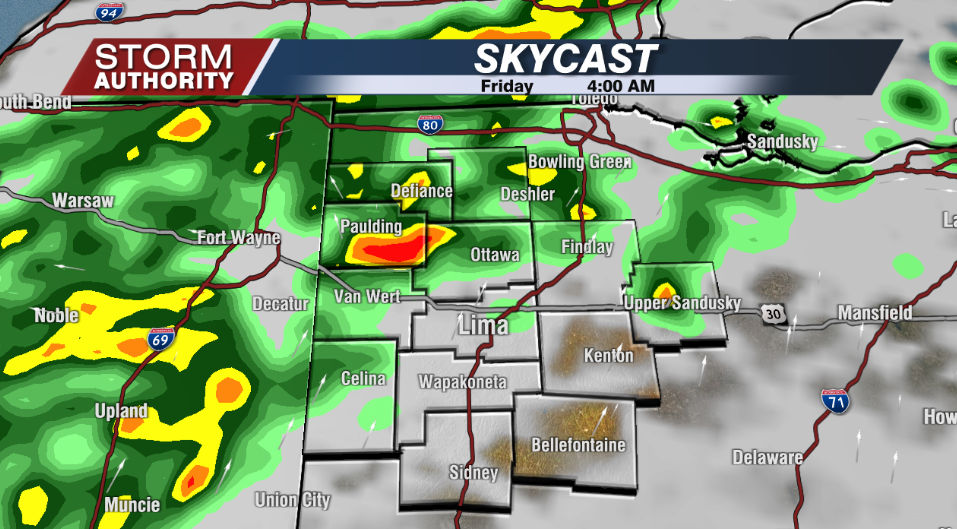 FRIDAY: Scattered showers and storms likely. The activity becomes more widespread later in the day into Friday night. In fact, there is concern that some strong to severe storms could occur. This is a day to be weather aware. Highs will top out in the upper 70s.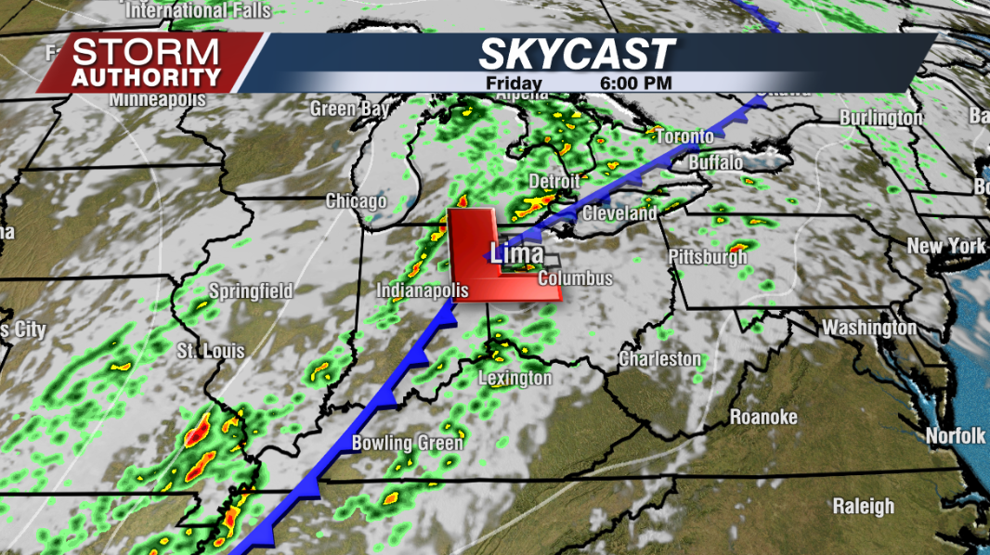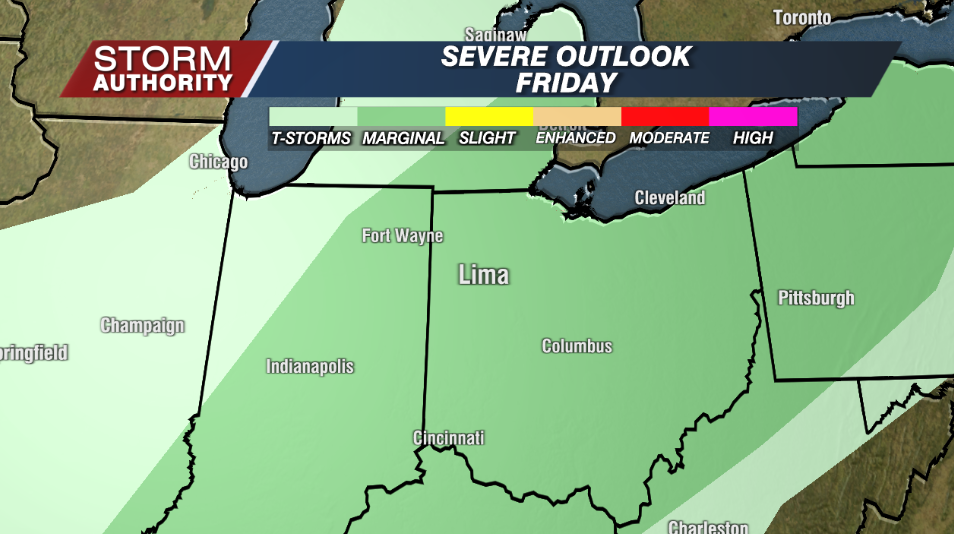 THE WEEKEND: Much, much cooler! In fact, temperatures could struggle to escape the upper 50s on Saturday. Showers are expected to exit Saturday morning, giving way to a nice afternoon with some sun. Lows will settle into the middle 40s by Sunday morning. Expect a bright and sunny Sunday with afternoon highs in the low to mid 60s.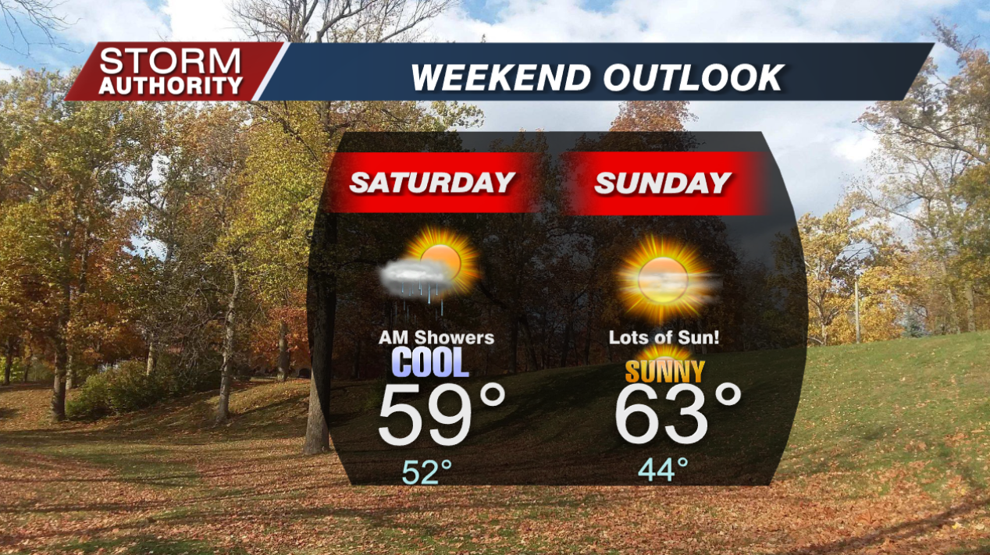 Temperatures will rebound early next week as sunny skies continue. Highs should reach the upper 60s, possibly the low 70s Tuesday. Some rain and cooler weather could arrive late next week.