Our Monday is off to a pleasant start, and temperatures are set to reach the lower 70s by afternoon. Expect more clouds today along with filtered sunshine, and there will be the threat for a couple isolated showers or storms. Areas north and east have the greatest chance. No severe storms are expected.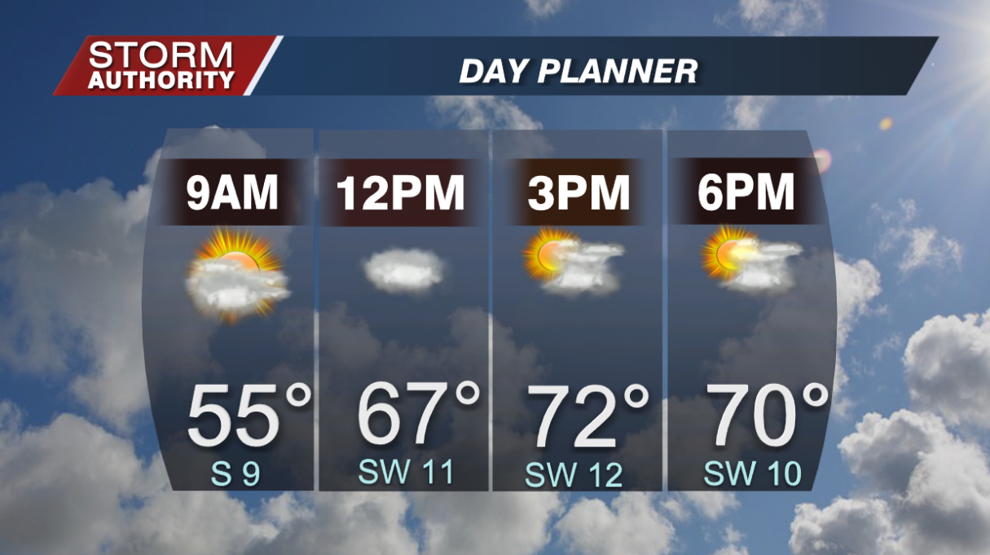 A stray shower or two could be on the radar through midnight, then chances will come to an end overnight. Lows will generally range from 50-55°.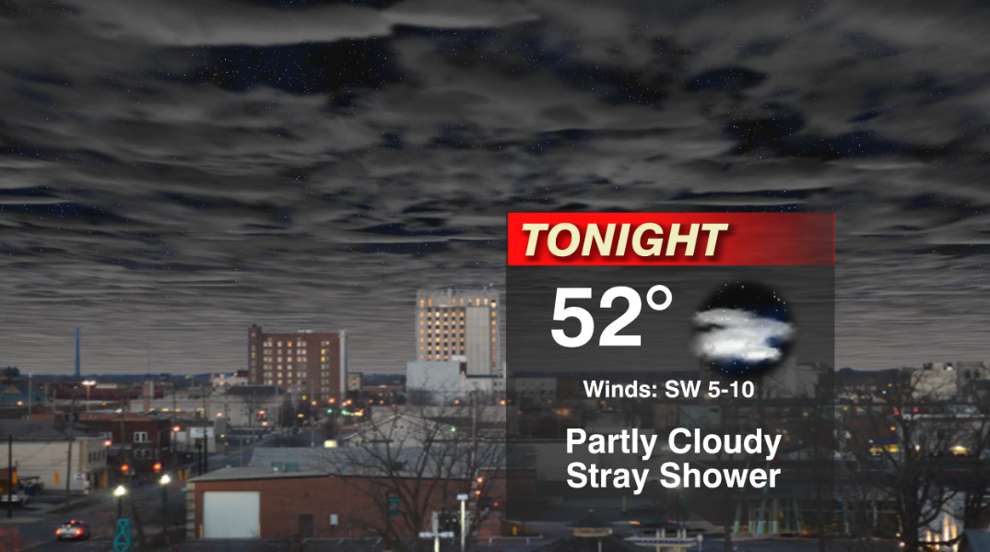 7-DAY: Fantastic weather for Tuesday and Wednesday. Skies will be partly sunny, and temperatures will skyrocket into the upper 70s. Some locations likely hit 80°, especially Wednesday. Expect off and on showers on Thursday, with an embedded storm possible. Friday looks generally dry and pleasant, then a secondary system could bring rain at some point on Saturday. Overall, Thursday and Saturday are the two days where rain could impact your outdoor plans. Temperature-wise, it is mild. Our cool-down is still well into the 60s toward the weekend. Normal highs for this time of year are the upper 50s. 
POLLEN FORECAST: For the allergy sufferers, the warm weather means increasing pollen issues. Pollen levels are expected to be moderate today, medium to high on Tuesday, and firmly in the high category Wednesday. Tree pollen from juniper, elm, and maple will be the main culprit.