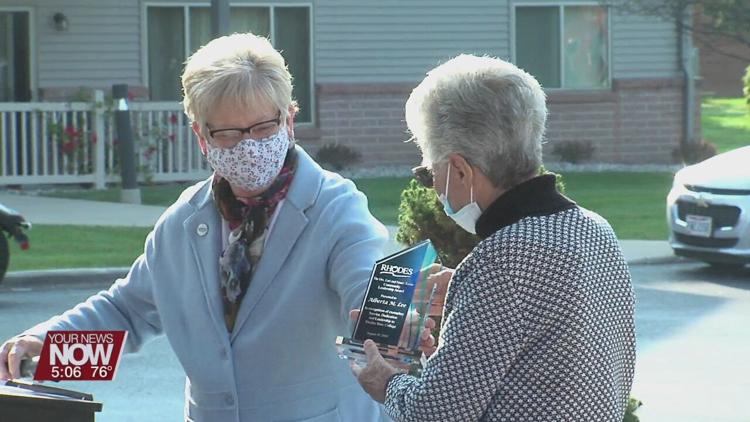 Rhodes State College recognizes a community member for her service and dedication to the college with a new award.
Alberta Lee was honored with the inaugural Drs. Earl and Nancy Keese Community Leadership Award. President Dr. Cynthia Spiers says Lee's name came right to mind when determining the award winner. Lee has dedicated her life to Allen County and Rhodes State College. She has served in a number of capacities like an Allen County Commissioner. For the college, she's involved with the Rhodes State College Foundation Board and had a direct hand in bringing the new Center for Health Science Education building to downtown Lima.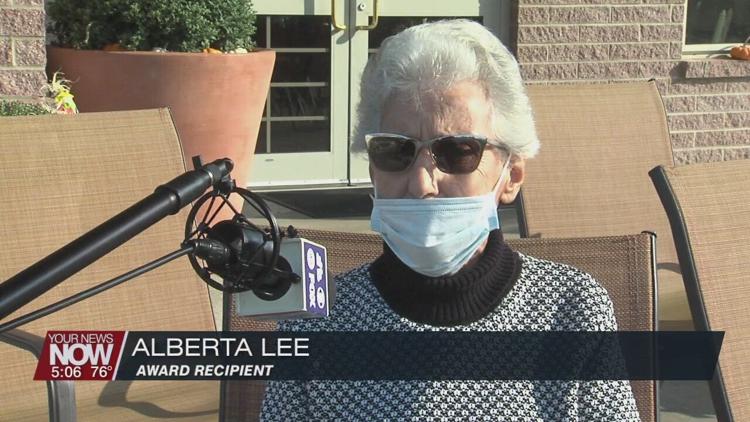 "Her impact at the college as a foundation member has been phenomenal," Dr. Cynthia Spiers said,  president of Rhodes State College. "She really thinks clearly through what needs to be done to make things better. And there is no better way to have an impact than that."
"You get what you put into, whatever, whether it be your life, or your home, or in this case the community," Lee said. "There's something you can truly do, do it and help out."
Lee says she hasn't set a goal for how long she will live, but plans to live her life continuing to help people.