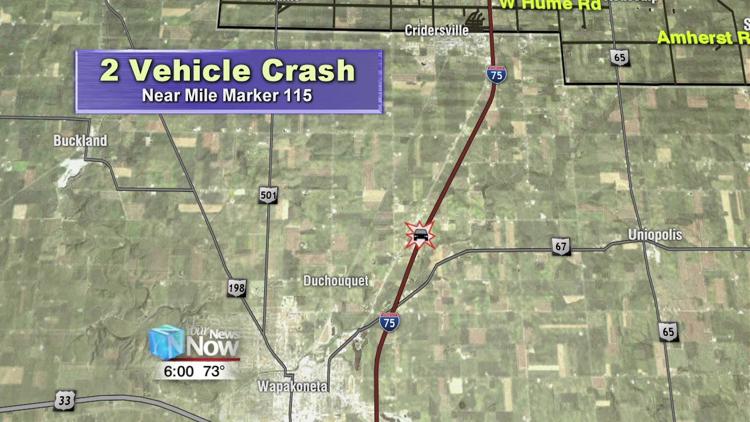 The Ohio State Highway Patrol is investigating a car crash that sent two to the hospital Saturday night (7/6).
According to the Wapakoneta post, Barbara Winters, 24, of Cincinnati was traveling south on I-75 when shortly before midnight her vehicle was hit near mile marker 115, roughly four miles north of Wapak. A Cadillac driven by Sean Greene, 32, of Dayton struck Winters' Mini Cooper in the rear of the vehicle, causing it to travel off of the left side of the roadway where it overturned at hit the median cables.
The car driven by Greene veered off of the right side of the road where it struck a tree and overturned. Both Winters and Greene were transported to Lima Memorial with injuries.
The State Patrol suspects alcohol and speed played a role in the accident. Cridersville EMS assisted on scene.