59-year-old Robert Miller was indicted by the Allen County Grand Jury for two counts for inducing panic.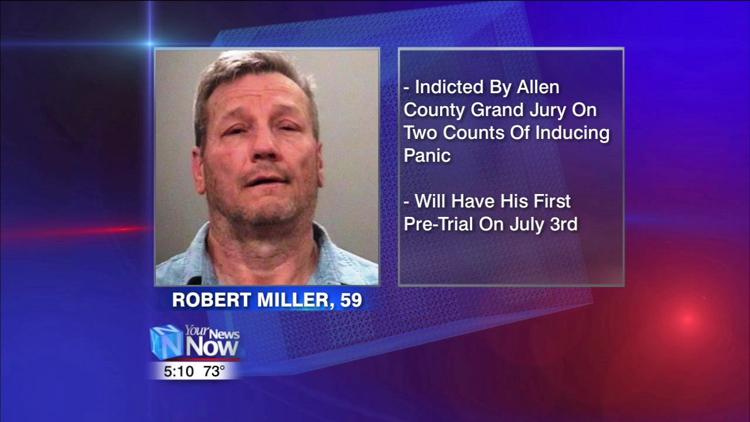 The charges stem from threats made in a letter to his ex-wife that mentioned blowing up Pandora-Gilboa School and an unnamed priest. According to the Allen County Sheriff's Office, Miller's ex-wife brought the letter to them and they presented it to the prosecutor's office who decided to pursue charges on him on May 7, 2019. The school went on lockdown as a precaution that day until Miller was arrested. Miller admitted to law enforcement he was trying to scare his ex-wife.
Miller will have his first pretrial hearing on July 3, 2019.