The Allen County Sheriff's Office will make a big step toward physical fitness at their workplace.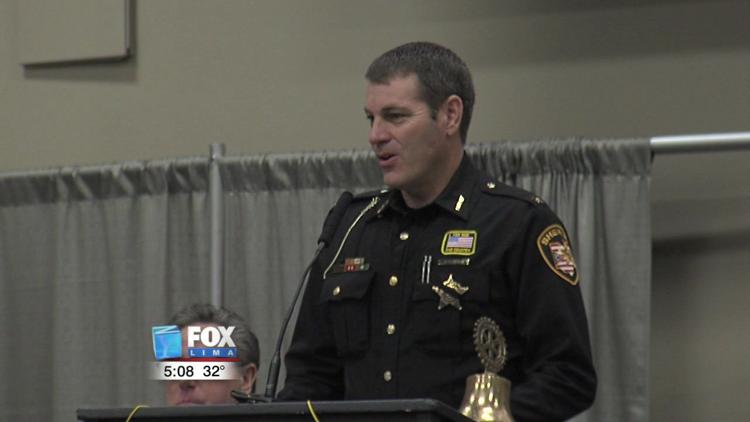 The Lima Rotary Club presented a $6,000 check to Sheriff Matt Treglia Monday afternoon. The money will be used to buy new and improved exercise equipment for their fitness center. Back in December, the sheriff's office held a donut eating contest, where they raised $500 for new workout equipment, in addition to donating $1,000 to the United Way campaign. The new equipment will encourage physical fitness among employees at the sheriff's office.
The sheriff came and spoke to us about a year ago. He mentioned they had need of some equipment and the funds were limited on that side of things, and so I immediately went to our current president then and said hey, let's try to do something," commented Paul Swartz, Lima Rotary Club president.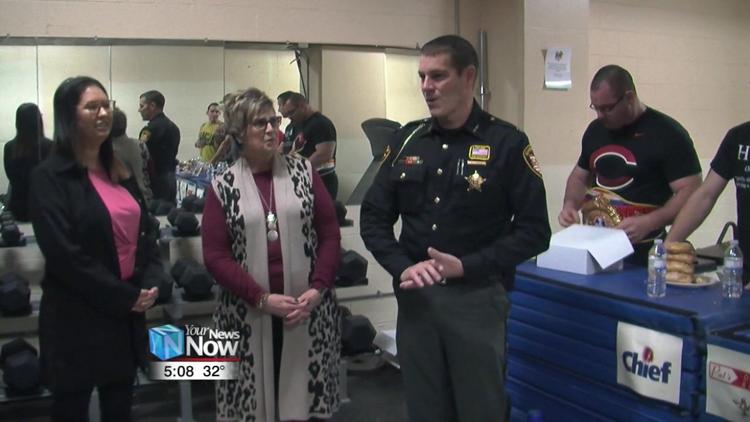 "Since I've taken office, it's been a real big deal for me to promote physical fitness, to promote our workout room, and to encourage all of our employees to work out, and be healthy, and do the best they can at that. And this donation today from the Rotary, I can't say enough good about it. It's huge. It's gonna take us not near as long to get as far as we wanted to get with the workout facility," said Allen County Sheriff Matt Treglia.
The new equipment will also help specialty teams, such as SWAT and canine units, to maintain fitness standards set by the office. Treglia believes the Rotary donation is the biggest one that the sheriff's office has ever received.