Yesterday the Allen County Sheriff's Office made a social media post about a celebratory gun firing incident involving the sheriff. Today(1/3/20), he spoke to Your Hometown Stations about the incident.
Sheriff Matt Treglia recalled how much worse the situation may have been. He says the bullet was inches from Major Todd Mohler's face before hitting the sheriff's chest. Had the LPD unit been at any different angle, he believes it could have changed things. Treglia says this should serve as a reminder to everyone. The sheriff says he's completely pro 2nd amendment, but you have to be a responsible gun owner.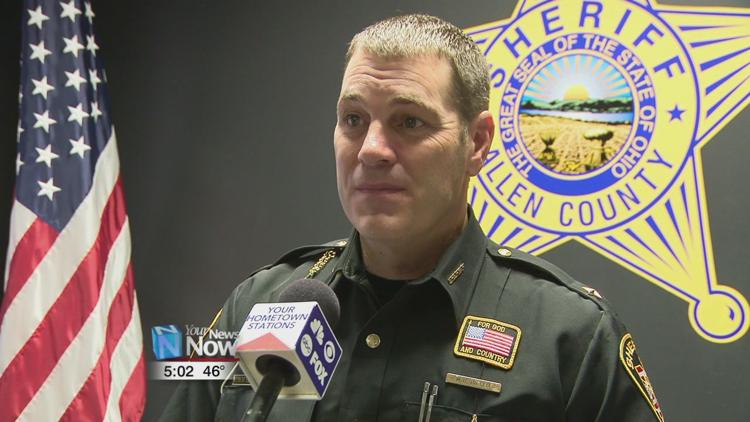 "I think it's awareness," said Treglia. "I think this is a prime example of it. I think we have to be aware of what's going on. I mean,I was hit with a .223 round. it's clear, it's obvious and the outcome could have been much different. It could have been a citizen walking down the street. And hat would have been very bad."
Treglia mentions using backstops or something to that nature when shooting your gun responsibly.