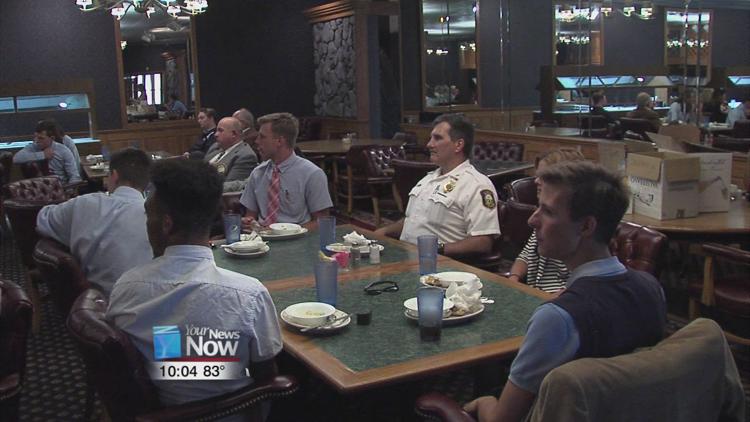 Wednesday, students lived the life of members of local government.
Thanks to the Lima Noon Optimists, 20 students were able to shadow members of Lima and Allen County government from the city building to the courthouse. After a morning of learning, they gathered to hear from 12th District State Senator Matt Huffman on the future of government. Huffman says its important students learn the fundamental of civics as it sometimes goes by the wayside unless you participate. Huffman spoke primarily on the growing national debt that will be in the hands of future generations with no end in sight. He says responsibilities returning to the states would fix most issues.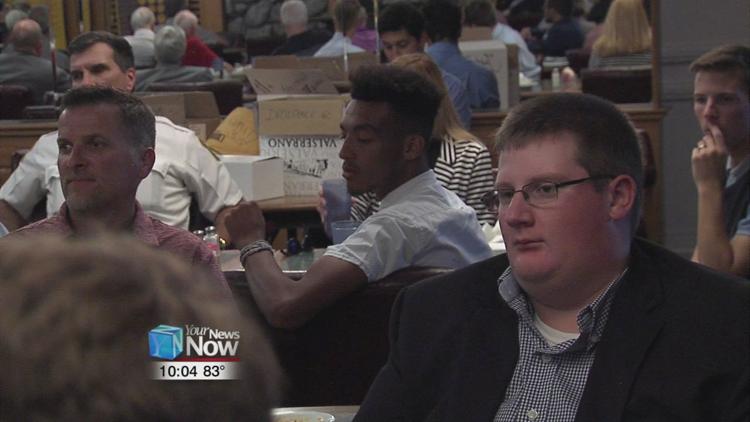 "Our country being 50 separate states and having their own rules and regulations, but uniting under a constitution that has rules about how the states interact and how they interact with the federal government," Huffman said, Republican from Ohio's 12th District. "Most people have forgotten about that because they think, 'Well it's the United States of America' when it's actually These United States of America."
Huffman says he himself has worked on calling a convention of states for some time to work on a nationwide initiative.