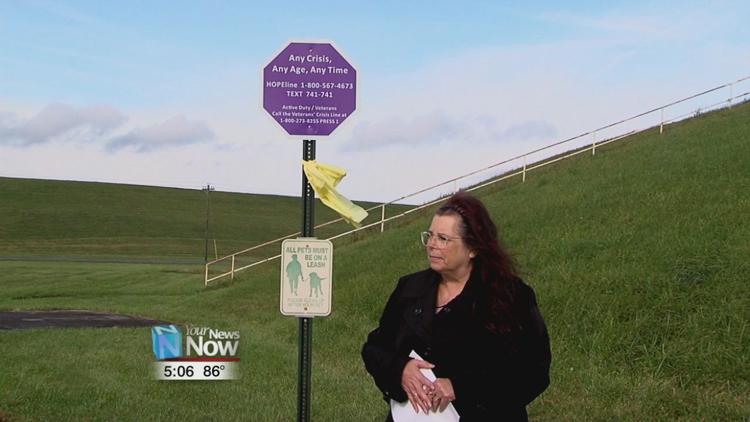 An idea born in Allen County to help people that may be considering suicide will be making it way around the State of Ohio.
In November of 2018, purple signs were installed at the 5 Lima reservoirs and at Cook Park.  The signs have phone numbers and a text number for people thinking about suicide to get help and talk to someone.  Just a few months before the signs were installed an Allen county veteran took his life at one of the reservoirs.  But after the signs, members the PASS group say, people are using the numbers to get help.  The State of Ohio liked the idea of putting the signs up in select isolated spots and pitched the program to different state agencies.
"The Ohio Department of Natural Resources seems to be the first one on board, fully backing the idea of getting those signs, or a variation there of, in the parks," says Rick Skilliter Executive Director of PASS.  "So people have access of the hotline numbers and resources to know if they are struggling there are answers out there and they know how to call." 
Skilliter says the there are a couple of versions of the help sign that are being looked at to be installed. No word when those signs will be placed in state parks.