Friday was a morning of imagination for some Lima City School students as they experimented with building structures.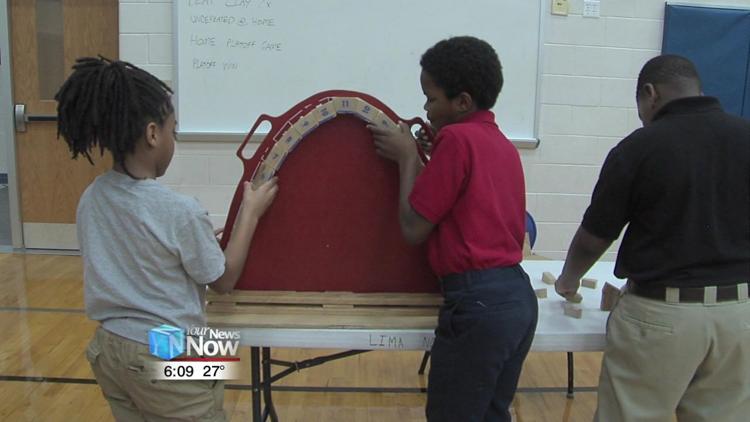 Students from Lima South Science and Technology and Liberty Arts Magnet schools learning about structure integrity, efficiency, gravity, Newton's laws of motion and the use of materials. The Imagination Station out of Toledo bringing 12 different stations that challenged the students to think outside of the box.
"I'm over there learning about how we can make a structure like a roller coaster and with marbles," said Eliot Spallinger, 5th grader.
"The thing kept sliding over, I couldn't get it in the perfect position to make it stand up, so if it was like if it was on me I think I can get that drill, and only like two people got it in here and it was just very difficult I hope I can get it next I come here," said Danarea Terry, who tried building keystone arch.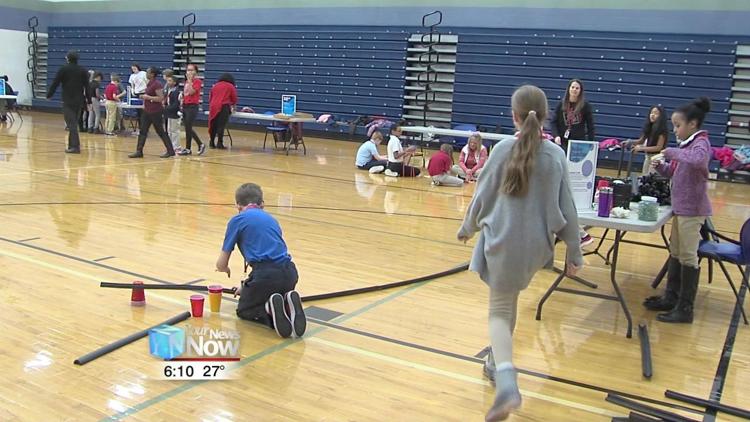 "It's really fun, I've been making structures with roller coasters, trying to make a roller coaster and I'm doing a loop, trying to make a loop right now," said Ava Lyons, 5th grader.
"Sometimes you can see the gears turning and you're just like okay they're going to figure it out, they're sitting there, it's a lot more about kind of a hands-off approach letting them kind of figure out how to troubleshoot their own experiment and watch them that ah-ha moment," said Cameron Lightfoot, Imaginations Stations programs coordinator.
Imagination Station will be back in town next week for a Workshop on Wheels.