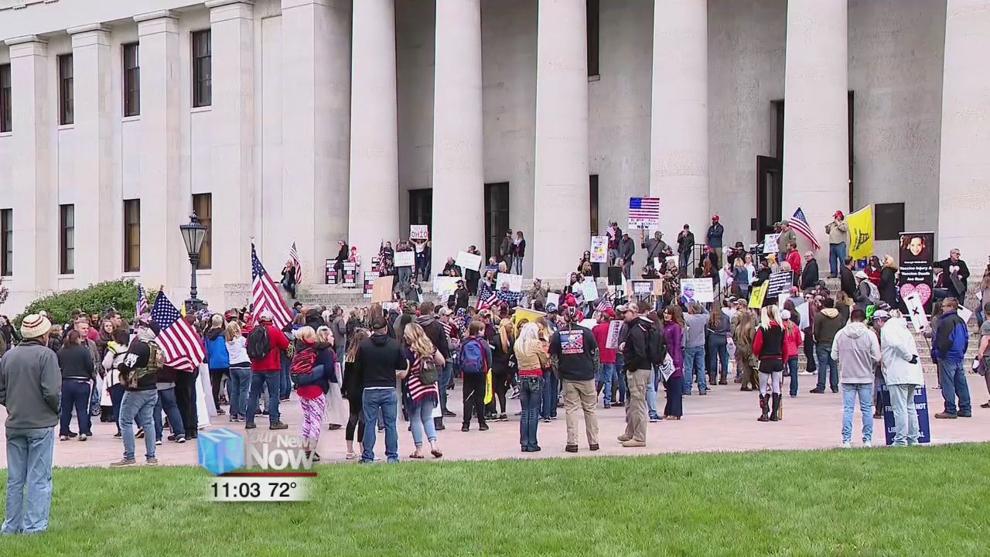 Protesters outside the statehouse continue to demand Ohio reopen businesses and they want to make sure their message is being heard inside.
Protesters lined up outside the Ohio Statehouse on Friday, prior to Governor Mike DeWine's daily coronavirus press briefing. A lieutenant with the Ohio State Highway Patrol said protesters partially opened a statehouse window, but the windows are not designed to open wide enough to gain access. Shortly after, troopers were lined up in a hallway, wearing riot gear. The troopers moved the protestors away from the window and reported no further issues.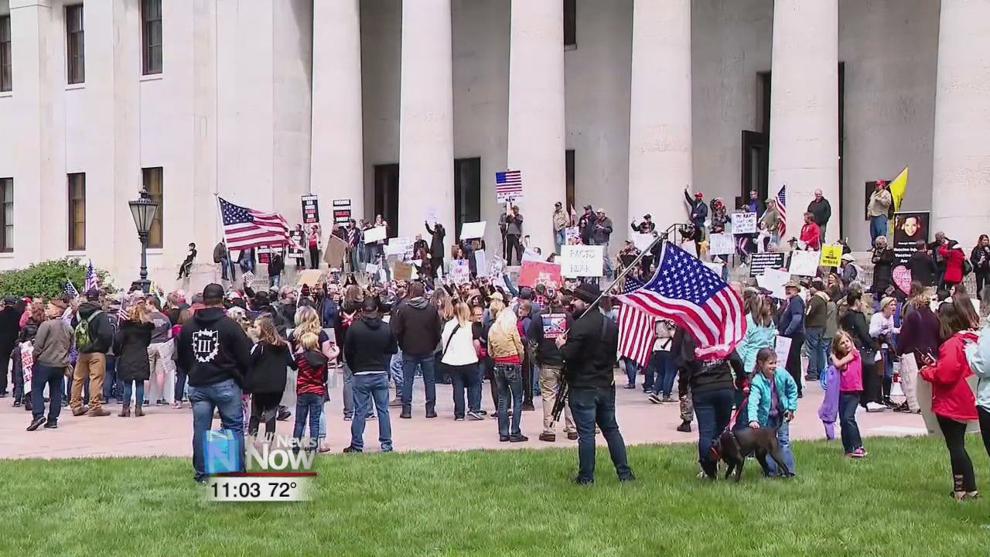 OSHP said there were no arrests or incidents of violence. Chants of "re-open Ohio" could be heard outside as people of all ages gathered at the capital. State troopers were on hand, keeping watch, along with the Columbus Police Mounted Unit.