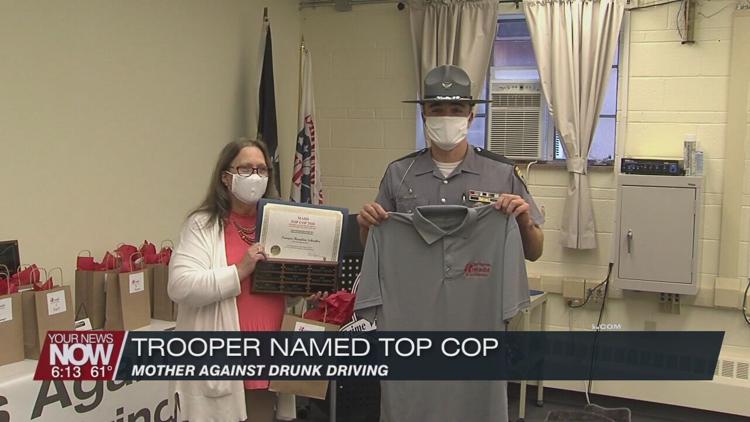 With more than 100 impaired driving arrests, a trooper at the Lima Post of the Ohio State Highway Patrol is recognized for his efforts.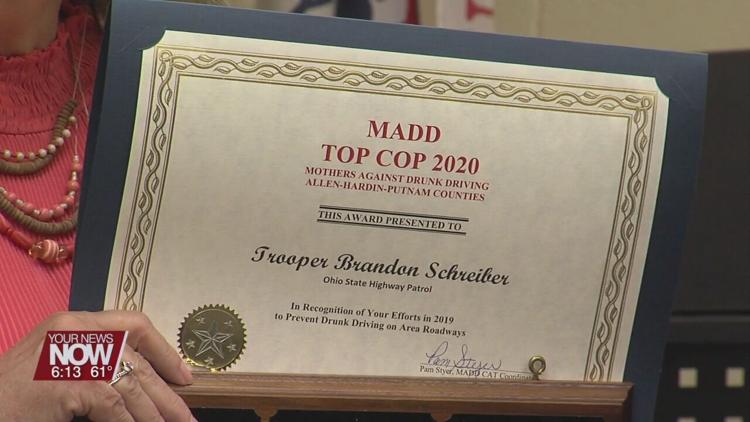 Trooper Brandon Schreiber was named "Top Cop" of 2019 by the Mothers Against Drunk Driving of Allen, Hardin, and Putnam counties. He had a total of 109 impaired arrests in 2019.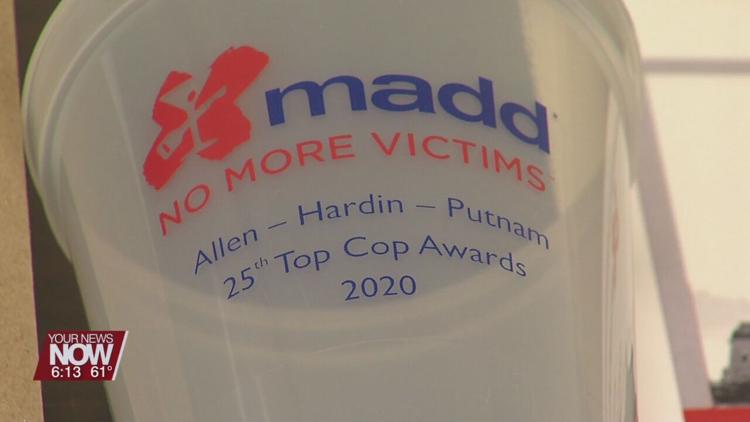 Trooper Schreiber adds, "We have numerous crashes every year related to impaired driving including several fatal crashes. We want to keep the community safe."
This is the second year Schreiber has been honored for his hard work to keep roadways safe. Twenty-two other officers were also recognized from Allen, Hardin, and Putnam counties.