Lima Marine Corp League took time to honor their members as well as celebrate the anniversary of the Marine Corp which was started back in 1775. Like ceremonies across the country, the Lima League keeps with tradition and uses a sword to cut the birthday cake. The oldest Marine in the room and the youngest has the honor of cutting the cake and serving each other the first piece.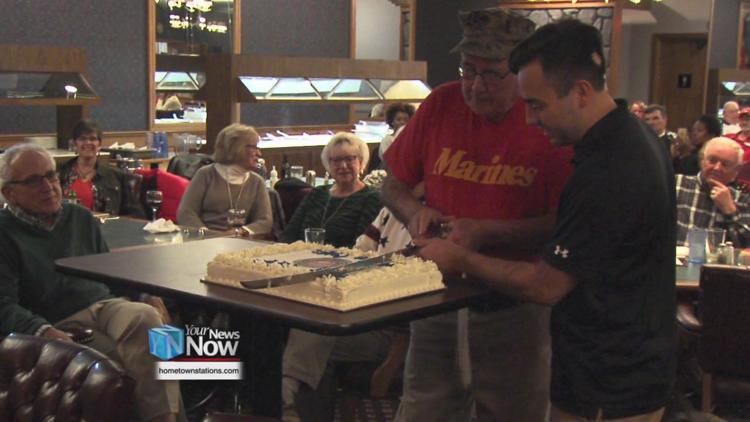 "We are fighting Marines and one of our weapons is sword and we always have a sword with us. So what better thing to cut the cake, then a NCO (Noncommissioned officer) sword," said Marine Corp League Chapin Steve Montgomery.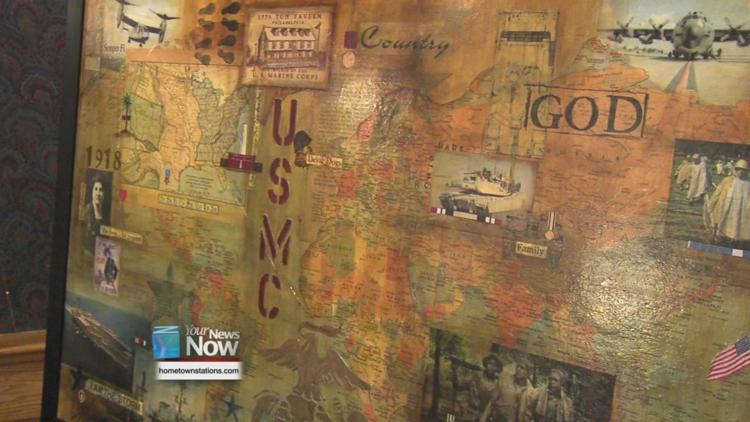 The Lima Marine Corp League also unveiled a collage, that they commissioned a local artist do make, that depicts the history of the corp. They will be selling tickets all year to win the piece and drawing a winner next year at the 245th birthday party. The money raised helps with their various projects.