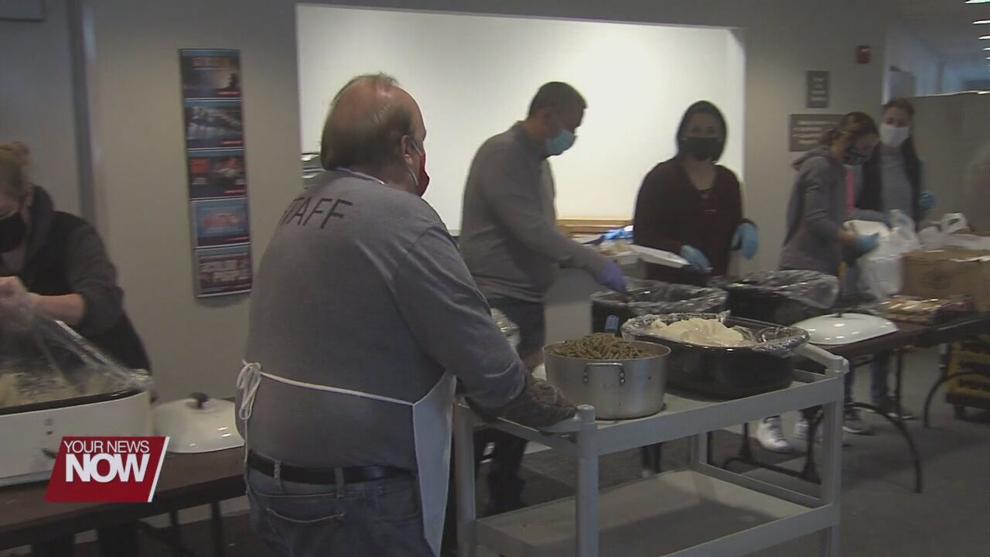 The Lima Community Thanksgiving dinner usually brings hundreds of people together to share a meal. This year, the Lima Community Church was committed to providing a free meal for Thanksgiving but had to work through some obstacles as the COVID-19 situation worsens in the area.
Many community meals planned since March have transitioned to a drive-thru or curbside style pickup to minimize contact between people. One of the biggest meals of the year is the Lima community thanksgiving dinner, and it took involvement from many different local businesses and organizations to pull it off this year.
Ginger Gossard, a volunteer with the Lima Community Church says, "Our church is Lima Community Church, we are called that for a reason. We want to reach out and touch the community members. Even though things are different this year than they were last year, we are blessed and thankful that we do have the opportunity to continue to serve the community this way."
Volunteers could be seen working hard behind the scenes at the Veterans Memorial Civic Center to serve up hot turkey dinners. This year, the meal was offered in a drive-thru pickup style, people could walk in and get their meal to go, and there was still some limited capacity seating.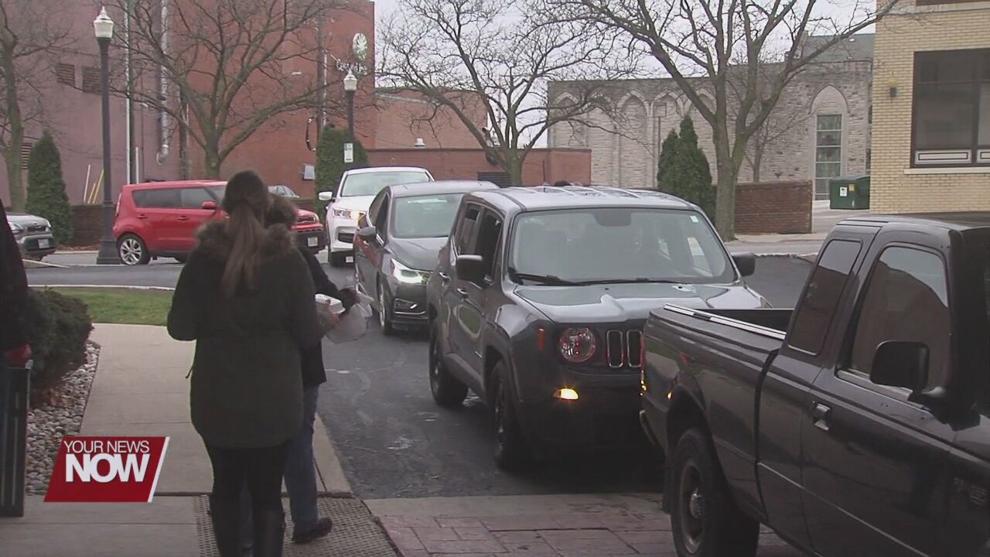 Jonathan Burkey, the co-director of the Thanksgiving dinner says, "So many people are not celebrating with family this year and so they don't have someone cooking them up a thanksgiving meal. There should be no one without a thanksgiving dinner in Lima this year, and that's our hope is really to make sure everyone has a hot thanksgiving meal."
The Lima Community Church, who organizes the meal every year, says that they were overjoyed with the generous donations from local businesses that not only provided for the thanksgiving meal but also sent families home with boxes of groceries.
"The problem became not whether or not we would have the meal, but how we would get food into the hands of people," says Burkey. "The Civic center has been so helpful with us, Allen County has been so good to us, the City of Lima has been so good to us. This is not just us putting it on, this has been a community effort more than ever this year."