Here are today's local and state COVID-19 numbers for April 8, 2021.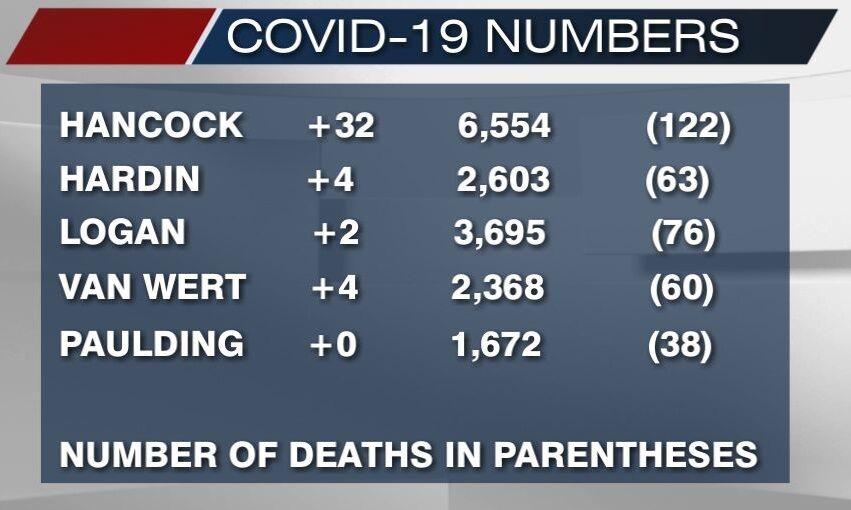 Allen County is reporting 35 new cases, Hancock County has added 32 cases.  Auglaize and Putnam Counties have 13 new cases each.  Shelby, Hardin, and Van Wert Counties have 4 new cases each. Mercer County went up 3 cases, Logan County has 2 more cases and Paulding County is not reporting any new cases Thursday.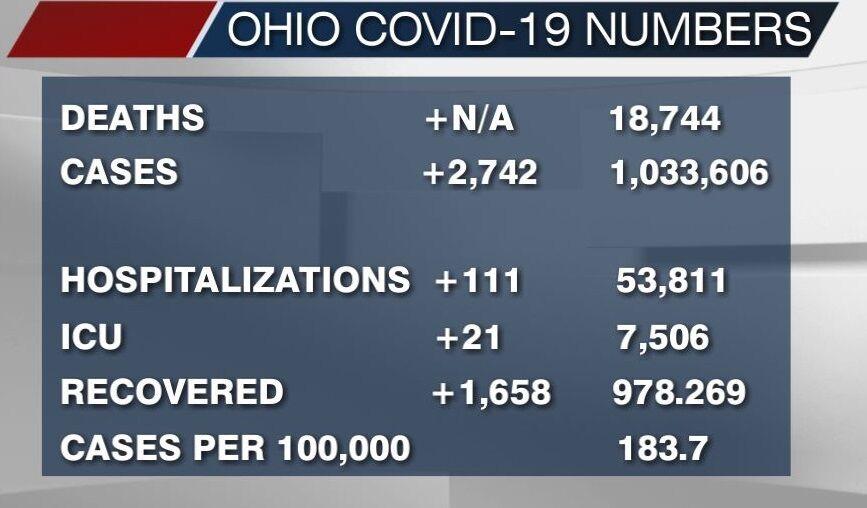 As for statewide number, there were 2,742 new cases reported Thursday.   111 people were admitted to the hospital, and 21 patients were placed in the ICU.  The Ohio Department of Health says there are 978,269 people presumed recovered from the coronavirus.