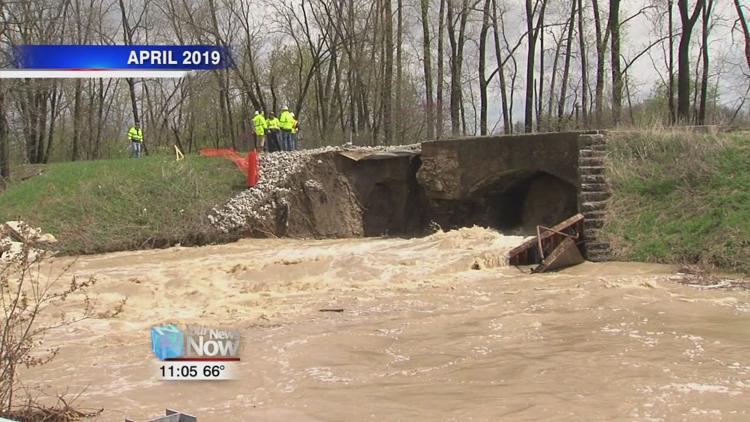 After nearly 180 years, part of the historic Miami Erie Canal is getting an upgrade, mostly thanks to Mother Nature.
Repairs began this summer on the aqueduct at Six-Mile Creek, which sits between Spencerville and St. Marys. The aqueduct had to have some temporary fixes done last year because part of the structure failed. But after the heavy rains this past Spring, the temporary solution could handle the waters and permanent repairs had to be made. The cost of the repairs is just over one million dollars. There has been some cosmetic improvement made over the past couple of centuries, but this will be the first actual improvement made to the workings of the aqueduct.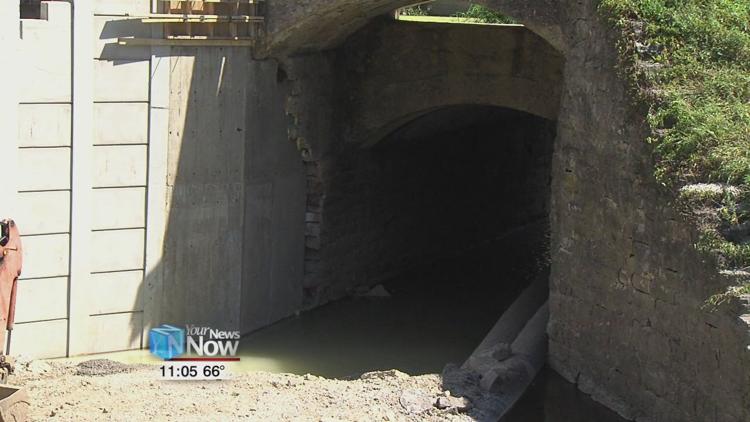 "It's pretty amazing that it has lasted as long as it has," says David Faler of the Ohio Department of Natural Resources. "You can tell the old-timers that built it knew what they were doing can guarantee the repair that is being made is going to hold up for the length of the original spillway as well. "
The project is expected to be completed this fall.