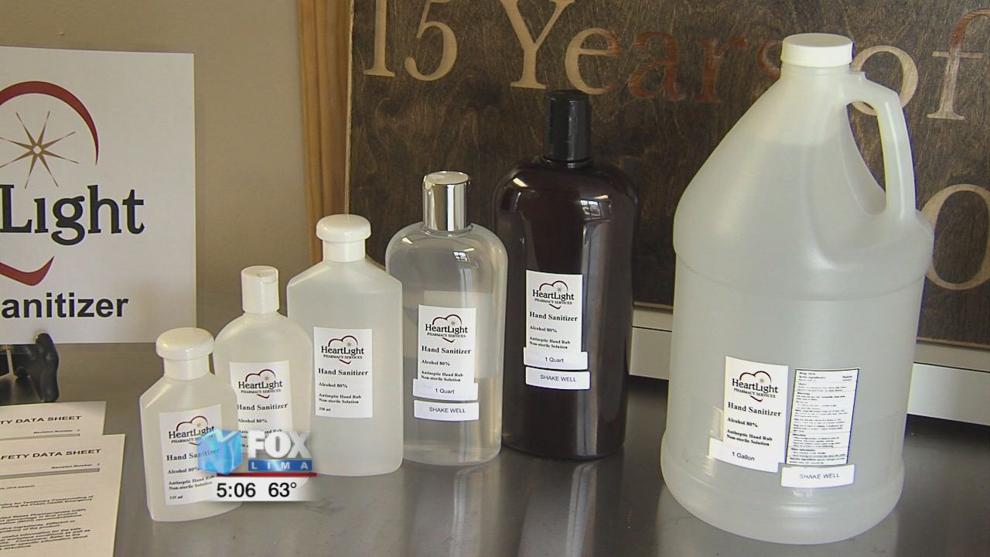 An area pharmacy is stepping up to make hand sanitizer for Allen County during the pandemic.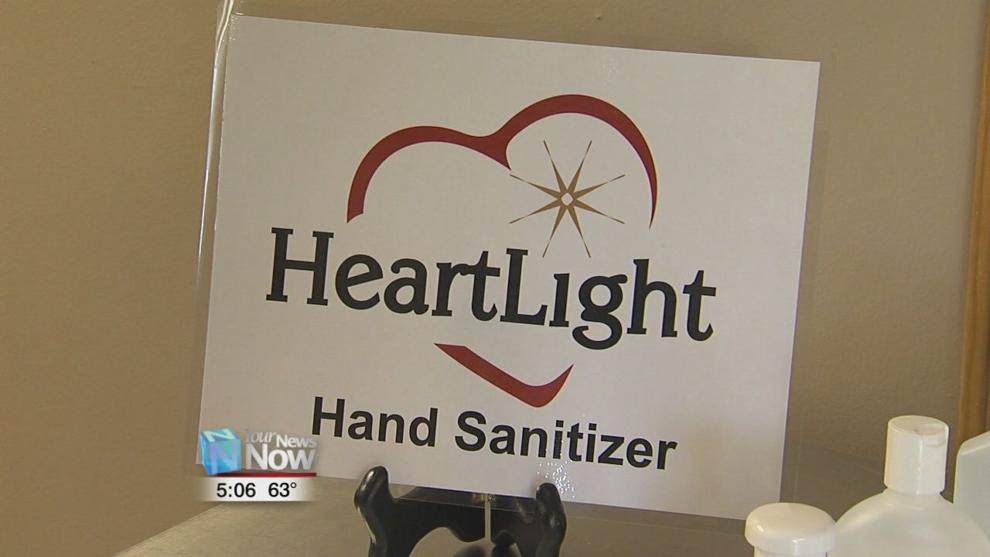 HeartLight Pharmacy, a nuclear pharmacy that specializes in radioactive drugs would not normally make hand sanitizer, but with an FDA exemption, they are throwing their hat into the ring. Under special United States Pharmacopeial Convention (USP) guidelines, HeartLight has been making hand sanitizer that is currently for sale at Pony Keg and Crouse Lumber.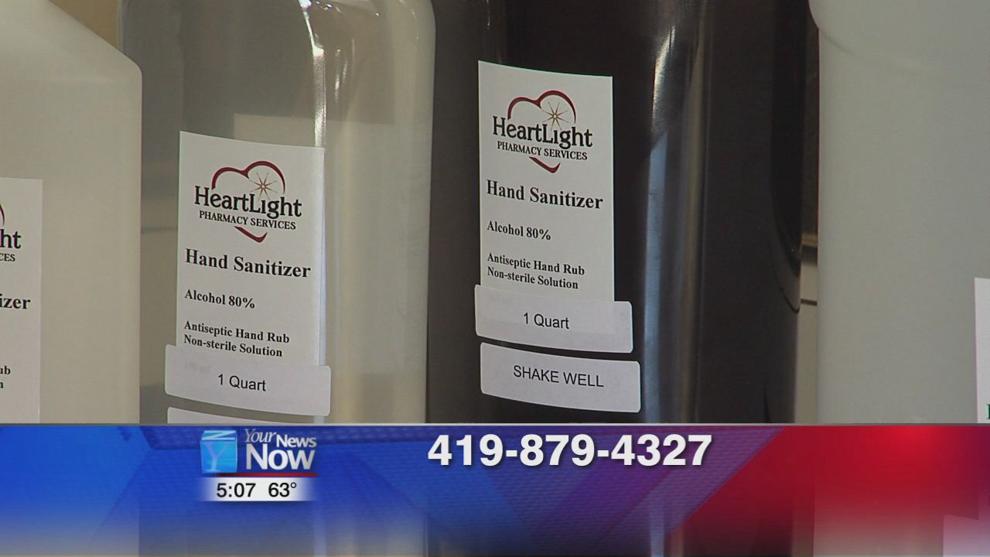 The sizes of the bottles range from pocket-sized all the way up to 5 gallons. The idea originated from an employee who has a family member in need of sanitizer at nursing home facilities in the area. Eric Schaff, owner and pharmacist of Heartlight Pharmacy wanted to contribute to help improve the overall health of the people of Allen County.
He said, "Everybody has to give back at this point. We want to keep our community safe. You could be a vector by touching stuff that has the virus and transfer it on to somebody healthy. So keeping our hands clean, it's an amazing thing that something as simple as hand sanitizer can save lives."
The pharmacy has worked hard and will continue to work hard as businesses begin to open up.
Laura Meyer, Vice President of Sales at HeartLight Pharmacy said, "You know, everyone has pulled together in all of their roles, and we have come together and have been hand sanitizing making machines."
She continued saying, "The more that the community starts to open up, the greater need there is going to be for hand sanitizer. We are in a position to be able to supply a lot to our community."
If you want to place a bulk order, you can call HeartLight Pharmacy at 419-879-4327 or go to their website, heartlighthandsanitizer.com to find more information.