Restaurants across the nation are treating Veterans and active members of the United States Military to a meal on this Veterans Day.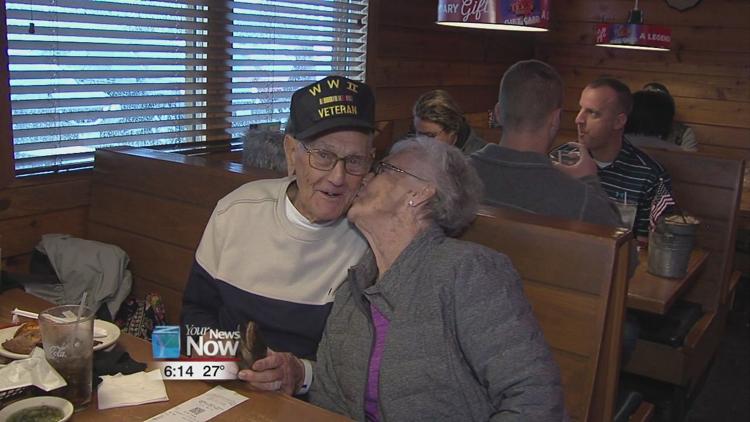 It was a packed house at Lima's Texas Roadhouse as veterans of all ages enjoyed their free meal.  There were service men and women from all branches of the military serving in Iraq, Vietnam, Korea, and World War II. Veterans were very appreciative of the recognition and Texas Road House staff were glad to serve those who served.
World War II Veteran Ralph Beckstedt says, "Well I'll tell you what. I appreciate what they're doing for us back here. I am 94-years-old and I was in the U.S.S. Navy in the South Pacific in the 7th fleet. I was on the U.S.S. Missouri when they signed the peace treaty with Japan and that was back in '45 when we did all that."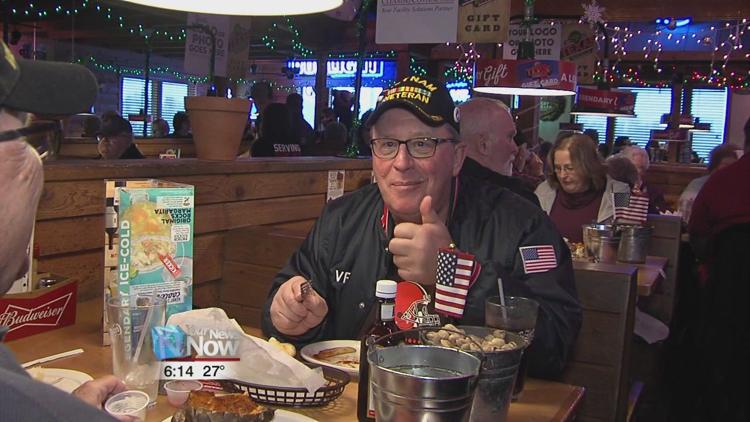 Texas Roadhouse Service Manager Josh Hawkins says, "It's an amazing atmosphere here for us really. We just talked to a gentleman that was in the Korean War. You know you don't see those very often. We have community tables were veterans sit together. Our staff loves this day. We get to talk with veterans and hear their stories. It's honestly our favorite day of the year here at Roadhouse for our staff. We love it."
Texas Roadhouse does this as an annual event for veterans.