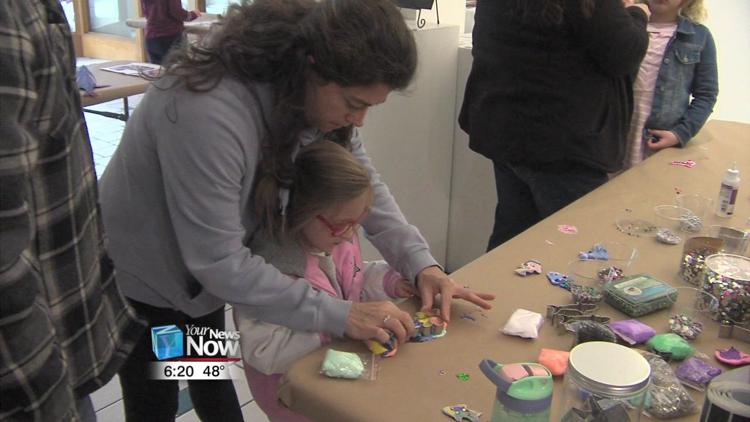 On Sunday dozens of area children got the chance to dive into a few fish themed arts and crafts at ArtSpace/Lima.
This afternoon kids got the opportunity to make bedazzled clay-shaped fish, moving origami fish, color and decorate fish and more.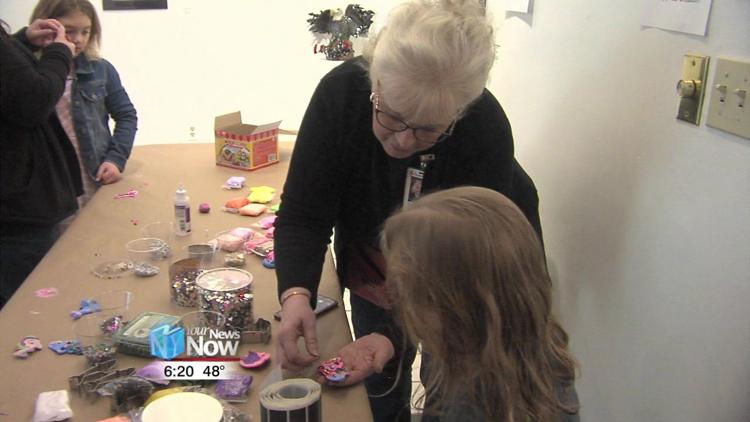 This was an event put on by ArtSpace/ Lima in partnership with rainbow fish, a children's production that was held at the Civic Center on Sunday. The executive director said events like these not only allows children to have fun, but it also helps unite the businesses downtown.
"We like to promote artists and this is an art activity, but it's also in that same neighbor," said Sally Windle, ArtSpace/Lima executive director. "We like to be good neighbors and partners and activities that are going on. Plus it keeps that whole idea there's a production that's going that's about a rainbow fish and we have these activities that reminds them of coming downtown."
The next big event at ArtSpace/ Lima is the spring art show which will begin in April.