Girl Scouts in the area spent the morning learning all about internet etiquette.
The Harding Highway AT&T held a netiquette class for Girl Scouts in the area. The store offered hands-on activities to teach girls the best practices of online etiquette and social media to make the right choices in the digital world. They explored everything from what they should and should not post, as well as what types of digital careers that they could have.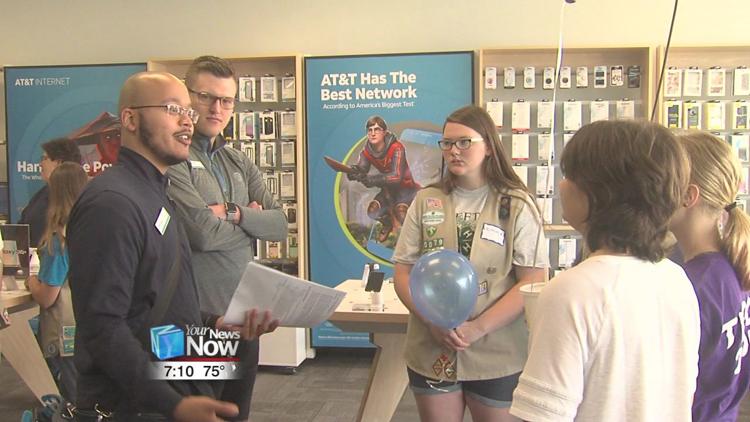 "They're going to learn how to properly post on social media, the importance of it, also the importance of texting and driving," said store manager Nick Haley. "And then, again, just different careers that they can go into involving technology."
They also learned about how what they post online could affect their off-screen life.
"I learned that I need to check what I do before I put it online because if you put it online it's online forever," said Girl Scout Maddie Brewer, 13. "Maybe somebody will see something that they don't like and they may not want to be your friend or be around you."
The Lima workshop was one of three in the state, and the only one in Northwest Ohio.