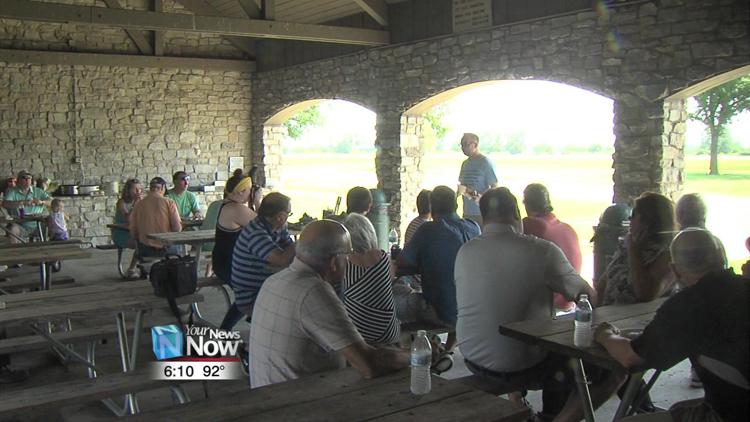 The Auglaize and Mercer County Democrats getting ready for a busy 17 months ahead.
Both counties came together for a potluck picnic to join together to discuss current political issues, like redrawing of the congressional maps and the proposed change to the conceal and carry law that could remove the need to register. Both counties lean to the Republican side, but the party chairs are trying to change that and get more people active. The party is currently working on getting people to run for the various offices that will be on the upcoming ballots because the 2020 election will be a big one national and locally.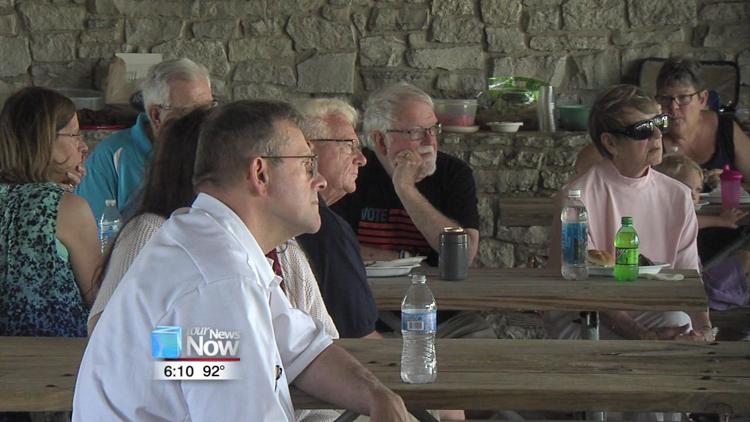 "That is why we are working on it now. Since next year is going to be that big Presidential election year. We are doing the leg work now, getting those people interested, in even the politics to get out there and vote," said Joe Monbeck, Chair of the Auglaize County Democratic Party. "You would be surprised how many people still don't know when election day is and that sort of thing. So it's a matter of, when we get Democrats to vote, the Democrats usually win."
Monbeck says the Auglaize Democrats will be getting out his summer to all of the parades to help raise some visibility for next year.