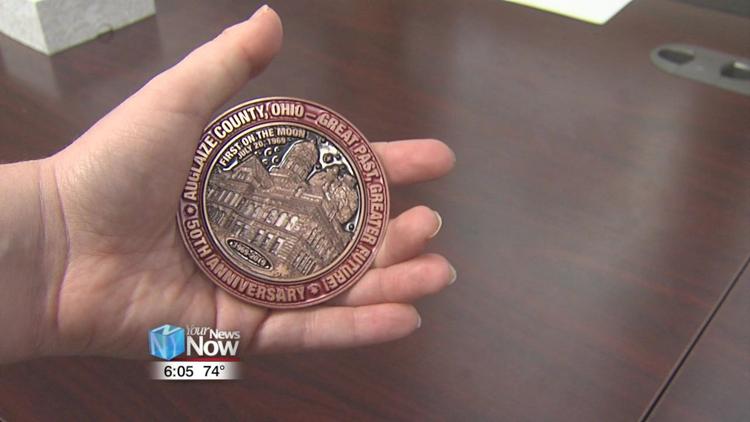 Auglaize County's commissioners are getting in on the 50th-anniversary festivities.
The commissioners have created a 3-inch medallion to commemorate the 50th anniversary of the Apollo 11 moon landing when Wapak native Neil Armstrong took the first steps on the moon. They used economic development funds to make 300 medallions, which were distributed to 15 businesses to giveaway in whatever promotion they see fit. The businesses had to pay a $50 fee to receive the medallions. The medallions feature the county seal on one side and two well-known Auglaize County symbols on the other.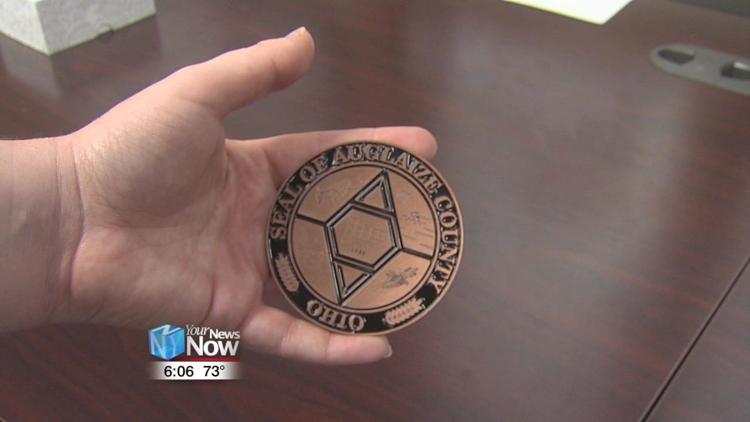 "We've got our picture of our courthouse, we've got Neil standing on the moon up in the corner and we've got the townships represented with the stars in the medallion," said commissioner Don Regula."And then on the backside, we've got the Auglaize County seal. It's a little bit of everything."
You can find out where to get a medallion for yourself by going to the Wapakoneta Chamber of Commerce for a list of participating businesses.