The halls of the Auglaize County Courthouse were packed as people came out to celebrate the building's 125th birthday.
It was an opportunity for the community to see the details of the building up close and personal, looking much like it did over 100 years ago thanks to the county's preservation work.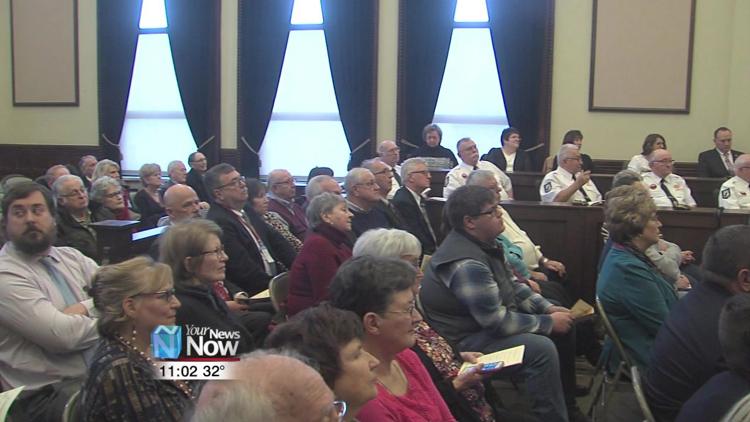 "We've heard of some horror stories across the state where they've kind of updated and did away with the courthouse but we felt about ten years ago that this building needed to be preserved," said Auglaize County Commissioner Don Regula.
Although the courthouse has seen many upgrades over the years, the county has been able to largely maintain it's original look because of how well the building has been taken care of.
"This courthouse stayed pretty much intact and the project to renovate it has just taken it back to its original grandeur from 1894," said county historian Greg Myers. "Luckily most of the furnishing and the bookcases and all the original things were here to be redone and repurposed here in the building where they started."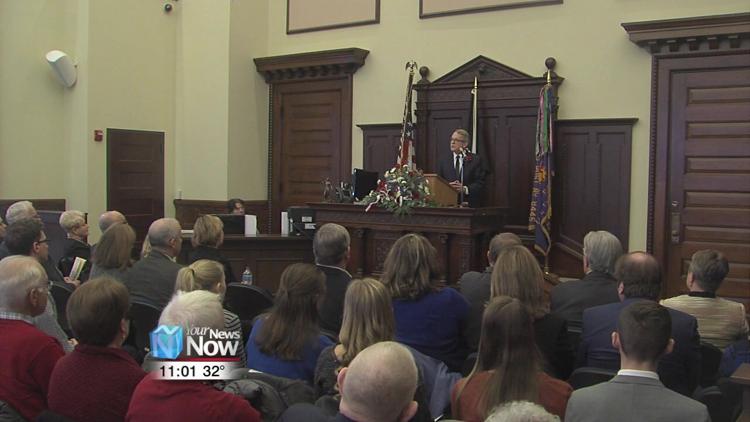 Governor Mike DeWine was the keynote speaker for the event.
He talked about how it is important for our new generations early on, much in the same way Auglaize County has invested in their courthouse.
"I talked today about the people who had invested over the years in this courthouse and such a great thing, it's a centerpiece really for the county, for the community," said DeWine. "We also have to invest in our kids, we have to invest in our infrastructure. As I look towards the future in the state of Ohio I think what we do with our young people is going to determine what kind of state our kids and our grandkids and our great-grandkids are going to live in."
DeWine says one of the ways he would like to do that is to work in age-appropriate curriculum surrounding drug use into kindergarten through 12th-grade programs.