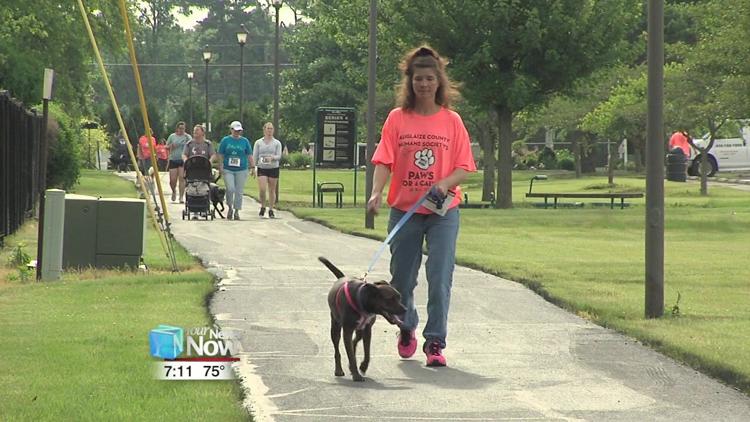 Dozens of people came out to the veteran's memorial park Saturday morning to help support the Auglaize County Humane Society.
On Saturday the society hosted its sixth annual Paws for a Cause 5K. Throughout the three-mile run, many pet lovers and their furry friends walked or jogged around the park's track in hopes of being the first to cross the finish line.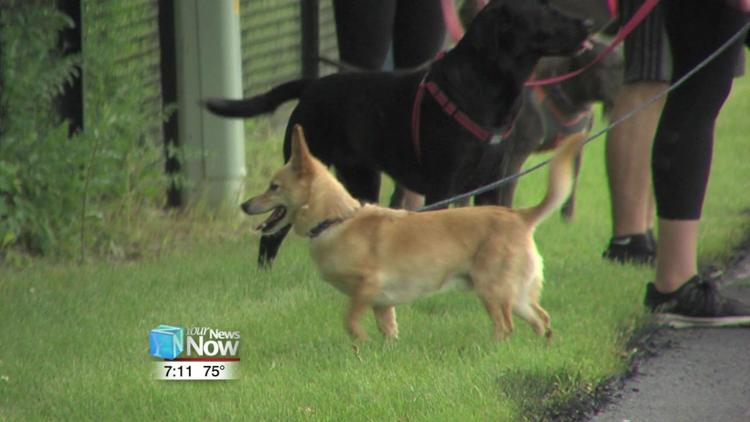 This event is one of the main fundraisers that helps the animal shelter pay for things like food, medication, and various bills.
"It was very important to do an event like this," said Deb Logan, Auglaize County Humane Society manager. "Our shelter is a 501(c)(3). We do not get any help from the government so everything that we make goes off of donations, fundraisers, and adoptions."
The humane society hoped to raise close to $1,000 or more from Saturday's event.