Auglaize County Sheriff Allen Solomon called a press conference Friday and to the shock of some, announced he will not be seeking a fifth term next year.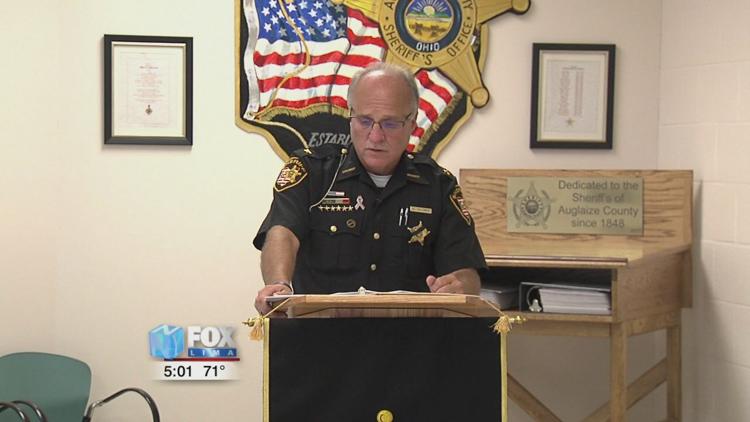 Holding back tears, an emotional Sheriff Solomon informed his family, friends, and the media, that his current fourth term as sheriff will be his last.
He said he has served at the Auglaize County Sheriff's Office for 40 years, and 16 years as sheriff. Solomon said he mulled the decision before running for a fourth term. Now several factors come into play for him citing he'd be 67 years old at the end of a fifth term.
"Health, grandkids," said Solomon. "You know what it is to run for sheriff and you know in your heart what it takes to be a sheriff and that's why I love it so much. But I just felt grandkids come into play."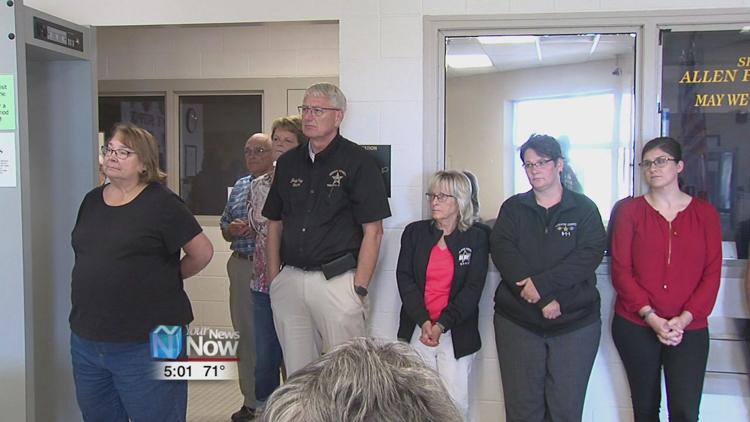 He said what he's accomplished as sheriff couldn't have been done without his staff, implementing training programs and making upgrades to the office. Long-time friend and Mercer County Sheriff admires the work he's done.
"He's done a great job with the task force," Sheriff Jeff Grey said of Mercer County. "He's been a great leader. You know, we have the joint task force but Auglaize County is the lead grant agency. You don't find a better friend than Al that you can talk to and he'll always give you a straight answer even if it's not what you want to hear."
The two met when grey worked for the Wapakoneta Police Department in the '80s. The bond grew stronger when they both became sheriffs.
"We work well together," Grey said. "We make a lot of jokes, he's a Democrat, I'm a Republican and I would say that there's a lot of politicians that should learn how to reach across the aisle, work together as well as Al and I have. It's hard for me, I hate to see him go, I'm happy for him."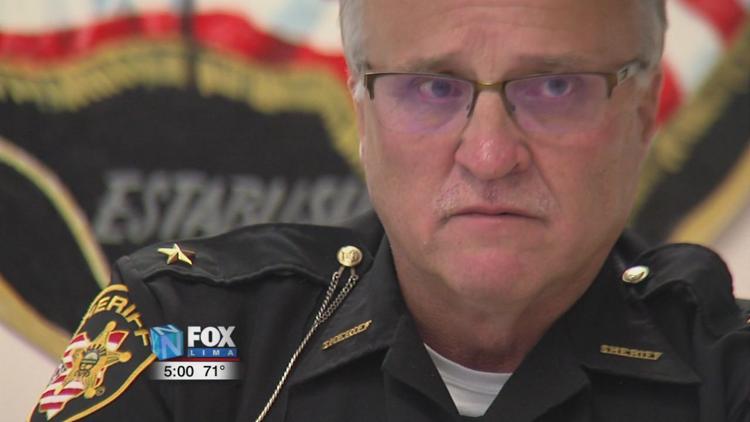 Solomon will finish out his term into 2020.
"I think if the people vote you in for four years, you owe them that four years," Solomon said. "And that's what it comes down to."
He closed his news conference by saying, "Let's go to work".