The National Weather Service has confirmed that 17 tornadoes hit Ohio Monday night into Tuesday morning, including deadly EF-3 that hit Celina and two hit Auglaize County.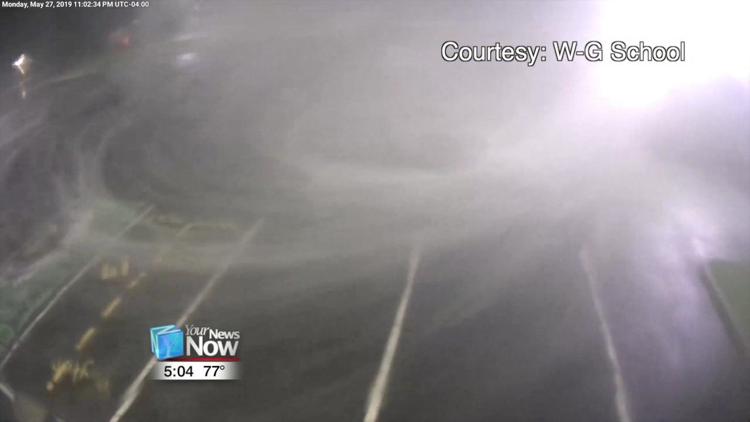 The agency determined that an EF-1 tornado with winds reaching around 100 miles an hour struck the area around Kettlersville Road and 33A. That tornado damaged one home and took down barns, other farm buildings, and power lines.
The second tornado, which started in Uniopolis, ended after touching down at Waynesfield-Goshen school. It was a category EF-0, with wind speeds between 65 and 85 miles an hour. That tornado was captured on the school's security cameras and did take down a barn and also damaged trees and buildings along its path.
The National Weather Service already determined that the deadly tornado that hit Celina had winds reaching 140 miles per hour.