Auglaize County is cleaning up from possible tornadoes that hit Monday night.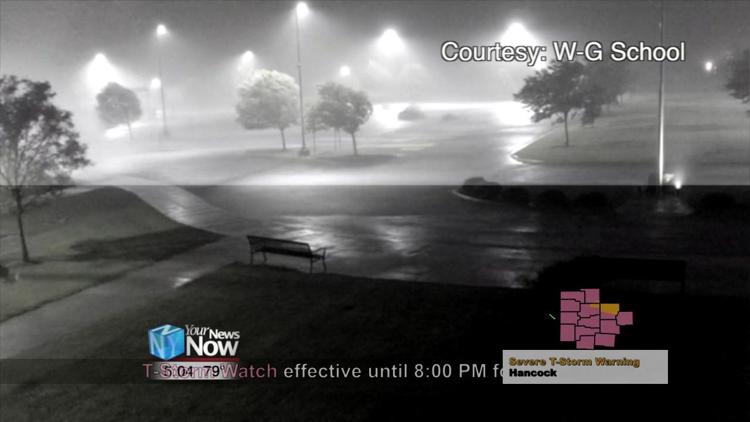 Multiple buildings and power lines came down around the area of Kettlersville Road and 33A. AEP was working overnight to repair transmission lines that killed power from Wapakoneta to Shawnee Township, and then they began restoring power to the homes in that area. Many farm buildings were destroyed. One of the buildings blew on to U.S.33 and struck a semi causing it to overturn. On the east side of the county, tree limbs and debris was tossed about. The security cameras at Waynesfield-Goshen school caught the funnel cloud as it headed toward the school.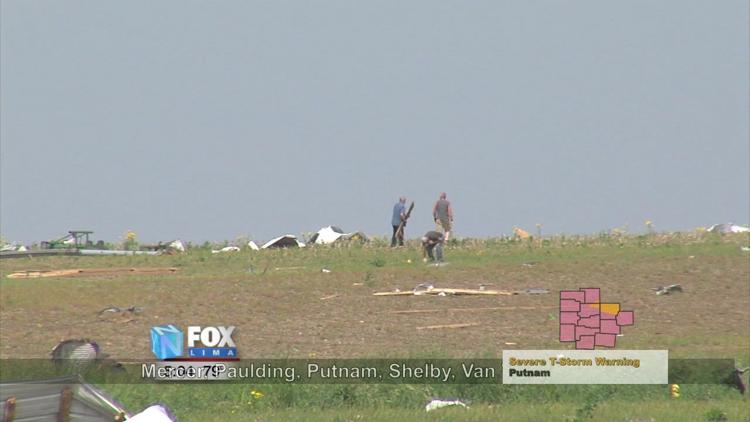 "One of the things that we had, the best conformation, the video from the school's security cameras, catches one coming across through the parking lot, across the school and exiting the back of the school," said Troy Anderson the Auglaize County EMA director. "So that was the best confirmation you can actually see it hit, see the rain wrapping of the striations as it's going across, things like that. We will be getting that to the National Weather Service as well."
There was no damage at the school. Anderson has been collecting data to submit to the National Weather Service to determine the force of the tornado or tornadoes that hit Auglaize County.