Two weeks after the fire on Christmas Eve, Auglaize Street has re-opened for traffic in downtown Wapakoneta.
The road has been closed for work to continue on the building at 1 Perry Street, and now Auglaize Street is open for traffic, though parts of the sidewalk on the south side of the street are still closed off.
This is good news for many of the businesses in downtown Wapakoneta, like Casa Chic - which is just two doors down from 1 Perry Street.
"With the traffic going through, it tremendously helps helps as far as parking out here - before, the road was blocked off and there was limited parking and no through traffic, so we've been greatly helped by that," said Landa Tomlinson, co-owner of Casa Chic. "The support around here has been tremendous for everyone for the community, for the downtown, and the concerns the people of brought in."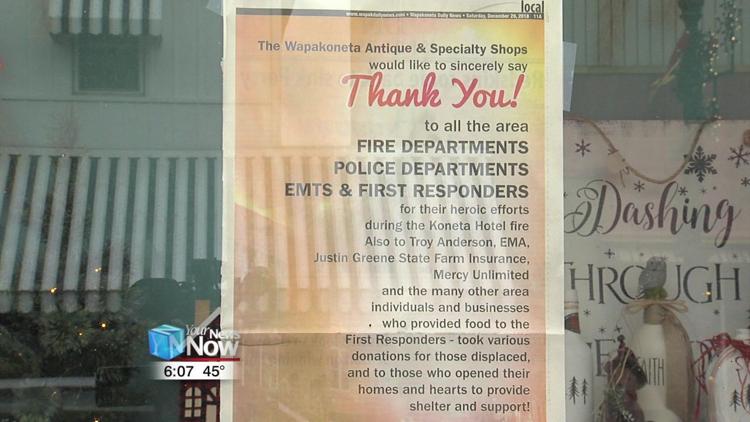 According to building owner Steve Walter, the options remain open for the 1 Perry Street location as investigations need to be completed before any decisions can be made.