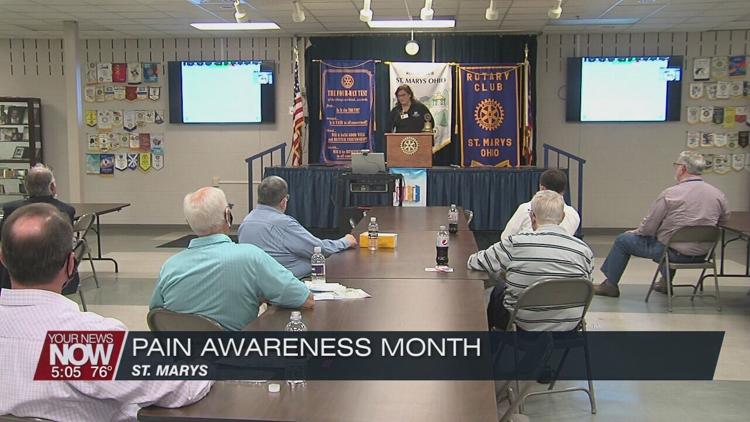 September is Pain Awareness Month, and the St. Marys Rotary heard from a local pain management clinic about their services.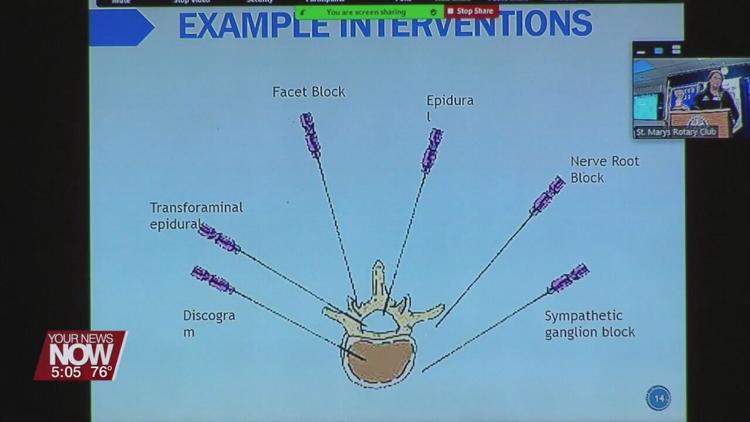 Tracy Smith with New Day Pain Management spoke at the meeting Wednesday afternoon, giving the rotary an idea of what causes pain and how they treat it.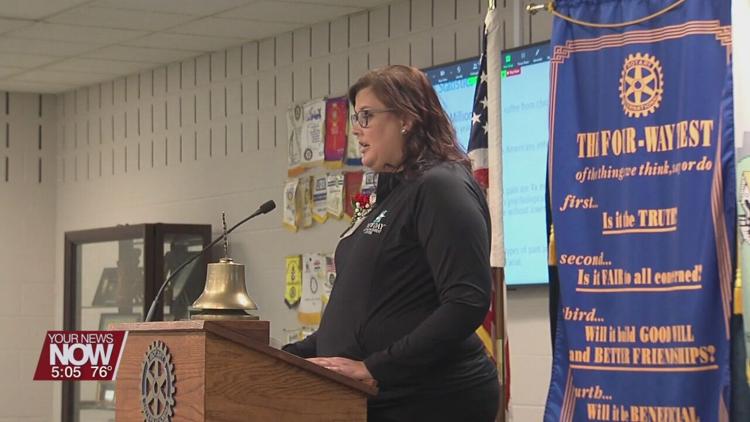 She said that they help people of all ages with chronic pain issues, and that dealing with pain as soon as possible is an important step to recovery.
"It's not a matter of living with it, it's a matter of seeing what's causing it and controlling it, and get new down to a low pain level that you can work with to help you sleep better at night, do things with your family, go back to work, or even just doing daily chores at home," said Smith.
Smith says some of the most common areas that people are treated for, are the lower back, neck, and for migraines.