Several other area police and fire departments participated in National Night Out at the Allen County Fairgrounds.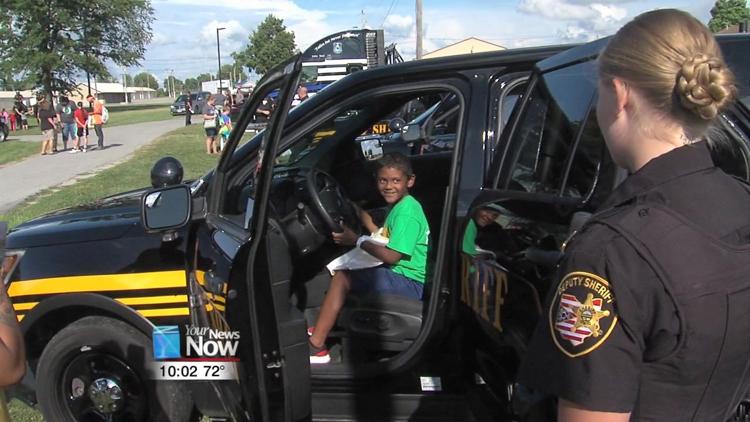 Allen County and Perry Township Sheriff's offices along with Bath Township Fire Department partnered together for the national event. From interacting with the canines to pony rides and house fire demonstrations, there were dozens of things for families to do. This is Bath Township's first year participating in the national night out.
"We love coming out to the community sharing what we do day in and day out and interacting," said Crystal Plumpe, the Bath Township Fire Department platoon chief.
The Allen County Sheriff says this event is a great way for the community to connect with law enforcement.
"We can actually have a relationship so after this night you might have made contact with an officer that you feel like you can talk to maybe you can come back and give us information on something we've had that or some crime that has happened and work with us," said Matt Treglia, Allen County Sheriff.
This event is one of about six other area National Night Outs that were held Tuesday night.