With the continuing heat wave, the risk of heat illness still looms.
A doctor at Lima Memorial Health System warns of the possibility of heat exhaustion. Signs of heat exhaustion are fatigue, an altered mental state, and you may or may not sweat. How long it takes to set in is different from person to person. To combat heat exhaustion it is recommended to drink plenty of water consistently but try to avoid those sugary drinks as they could make you more dehydrated. If you experience the symptoms of heat exhaustion you are encouraged to head to the emergency room.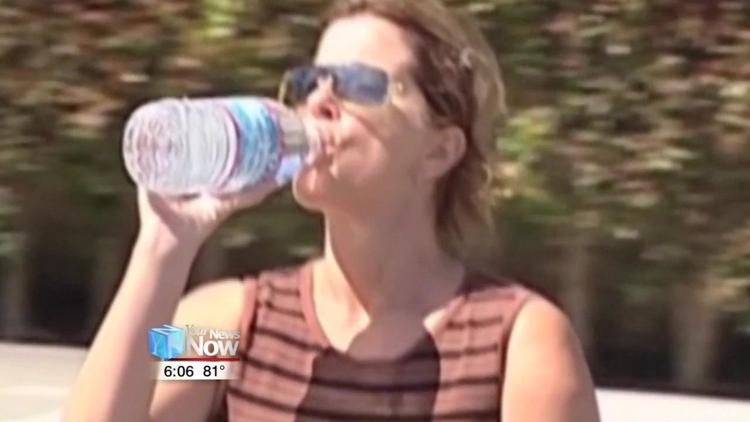 "A lot of studies have come out, athletes, it would show weakness if you drank water," said Dr. Jennifer Matuszynski. "And there have been deaths reported. Especially with the sport(s) starting again. For fall sports, kids starting to work out again. So the most important thing is to have plenty of bottled water. Even if they say they're not thirsty, make sure they drink. The key is to stay ahead of the game."
The doctor also reminds people not to leave kids or animals in their cars during these hot days for any amount of time.