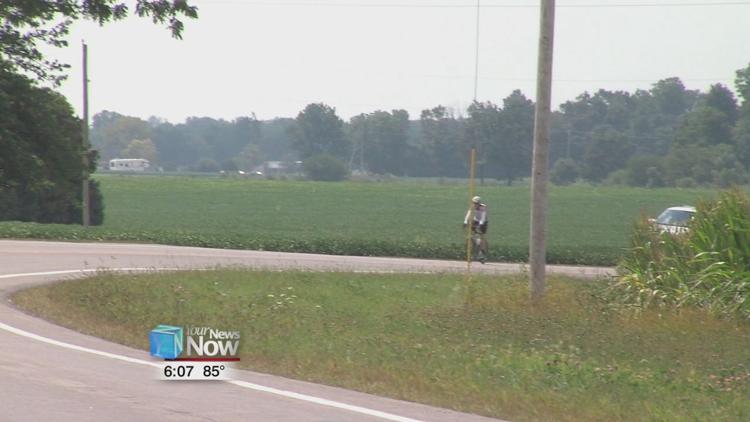 A Bellefontaine man is on a mission to honor veterans on a record-breaking bicycle ride through Western Ohio.
Doug Chivington is riding almost 200 miles between the Cincinnati Zoo and Toledo Zoo. He's looking to make this ride in less than 13 hours to break a state record for his age group.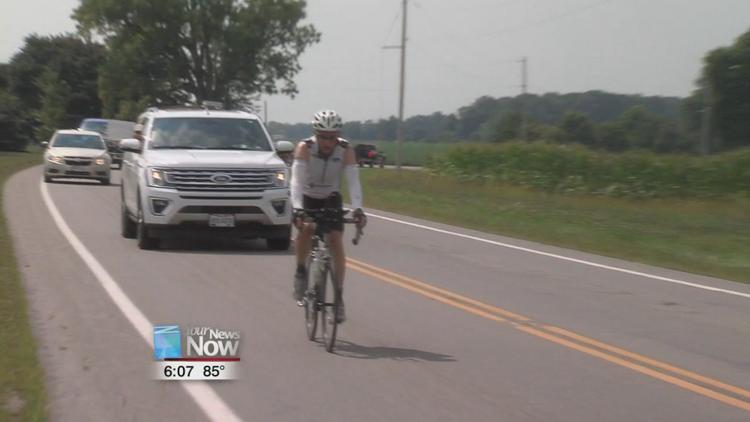 When we caught with him Wednesday afternoon around 1:30 he said he only had about three and a half hours left. He has pushed himself to break a timed record for today's ride while also supporting veterans.
"I'm retired and I'm doing the cycling full-time now and want to help veterans who have challenges coming back from Iraq or Afghanistan," said Chivington.
He is riding for the Resurrecting Lives Foundation. This is an advocacy group for veterans recovering from traumatic brain injury.
You can donate at resurrectinglives.org.