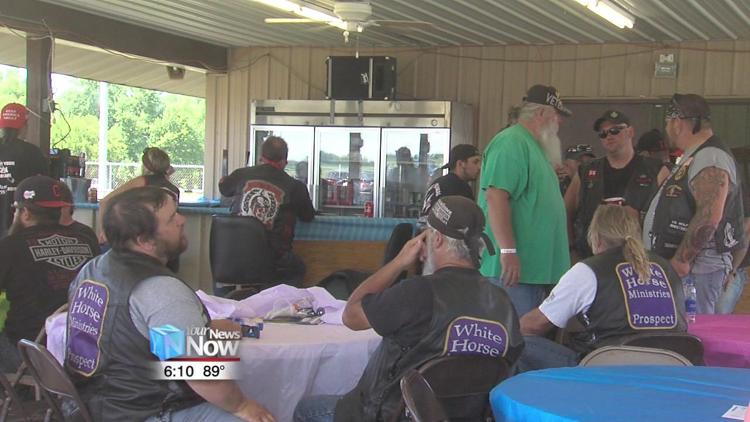 A group of motorcyclists turned out to the Lima Moose Lodge to support a woman facing her second battle with cancer.
A fundraising event was held to help cover the cost of medical bills for Allison Condon after she was recently diagnosed with stage four lung cancer. Along with a silent auction and raffle, motorcyclists came out to take a ride to raise awareness of Condon's situation and show solidarity. The event was organized by coworkers of Condon's husband as their show of support for the family during this difficult time.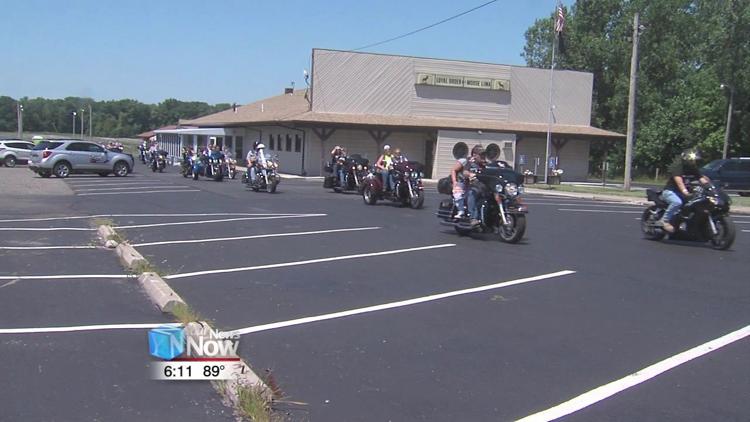 "We all came together as a family, my biker family and our employees came together to raise money to support her," said Jessica Randall, who helped organize the event. "You can't beat cancer, you can't help someone beat cancer, but you can sure show the support."
They do not have a set goal of what they'd like to raise, but Condon says that any amount will be a big help to her family.
"It's going to help me so much because nowadays health insurance is so expensive and they want such big deductibles and there's just so much that goes into anything that's big as far as cancer-related," said Condon.
Money raised from the event will help Condon's family cover the cost of their medical bills.