The Red Cross continues to look for help this winter, through blood drives.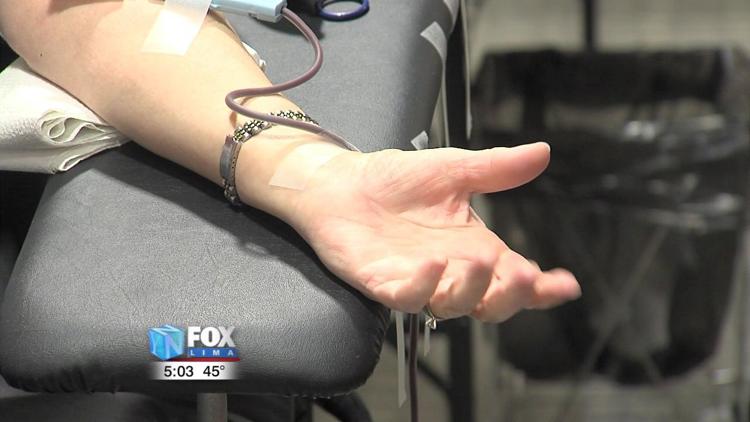 Today the Red Cross is hosting a blood drive at Lima Memorial Health Systems. The agency says blood donations drastically slow down in the winter due to the holidays, traveling and winter break for students. Winter weather can also play a factor in donations dropping off. Susan Craft of the Red Cross said at an average blood drive, they set a goal of 32 donations, but for today's blood drive they are hoping for 36 donations.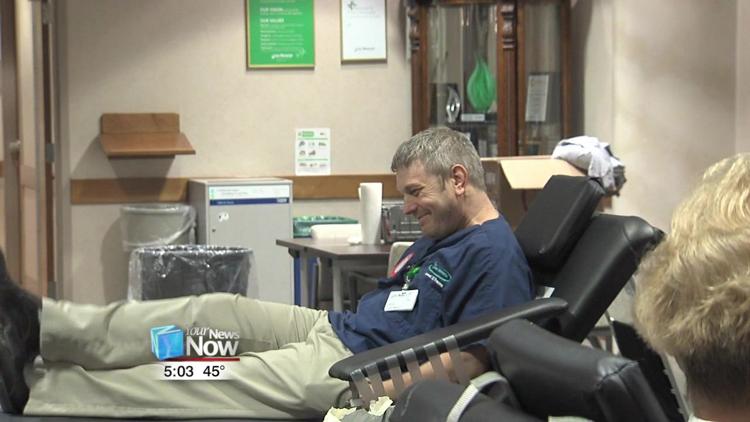 "It's very important to donate during the winter months because our donations fall off," said Craft. "High schools account for 20 percent of our overall annual donations. When schools are out the need grows even more. in the winter time, a lot of snowbirds leave the area. Everybody's busy, holiday season."
Some of the remaining blood drives for the year are:
New Knoxville 12/28/2018: 12 p.m. - 6 p.m., American Legion, 204 N. Mill Street
Defiance 12/27/2018: 11 a.m. - 4 p.m., Promedica Defiance Regional Hospital, 1200 Ralston Ave 12/30/2018: 8 a.m. - 1 p.m., Family Christian Center, 1834 East 2nd Street
Celina 12/27/2018: 12 p.m. - 6 p.m., Grand Lake United Methodist Church, 119 E. Fulton Street
Maria Stein 12/29/2018: 12 p.m. - 6 p.m., Moeller Brew Barn, 8016 Marion Drive
Payne 12/31/2018: 8 a.m. - 1 p.m., Vancrest of Payne, 650 North Main Street
Van Wert 12/27/2018: 12 p.m. - 6 p.m., Walmart Supercenter, 301 Town Center Road 12/31/2018: 8 a.m. - 1 p.m., Straley Realty, 419 W. Ervin Road
Montpelier 12/28/2018: 11:30 a.m. - 4:30 p.m., Montpelier Public Library, 216 E Main Street
Columbus Grove 12/31/2018: 9 a.m. - 2 p.m., The Church of Good Shepherd, 224 S. Elm Street
Ottoville 12/28/2018: 12 p.m. - 6 p.m., Ottoville Parish Hall, 580 W. Third