The Allen County Fair is following up a sold-out Kane Brown concert with a country music superstar that has been packing concert venues for two decades.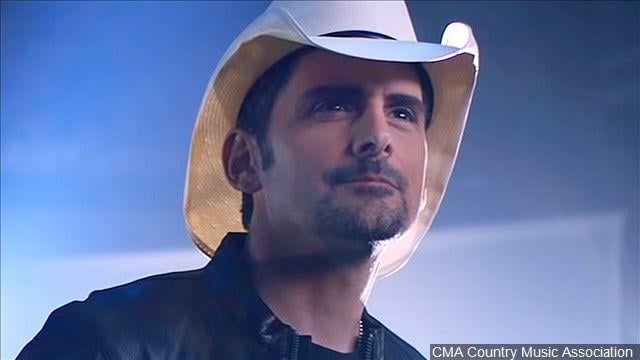 Brad Paisley will be hitting the fair stage on August 22nd. The award-winning singer-songwriter has 24 number one hits in his career, including "Ticks", "Remind Me", and "Then". Paisley is known for his range of comical and sentimental songs. The fair board says landing Paisley continues their efforts to bring top-notch talent to West Central Ohio.
"Kane Brown really set the tone for us," says Bob Fricke, Allen County Fairgrounds General Manager. "He (Paisley) has a high bar with that sell-out. This year we are setting up for a little bit larger concert, so we are hoping to fill the place again, just have a great experience for everybody on August 22nd at the Allen County Fair."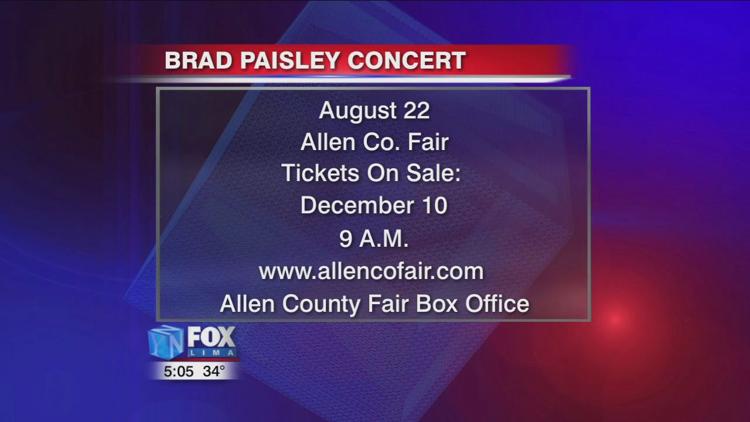 Tickets for the concert go on sale on December 10th at 9 a.m. at the Allen County Fair Office or online at www.allencofair.com. Prices range from $100 for the VIP Pit to $45 for the grandstand and bleachers.