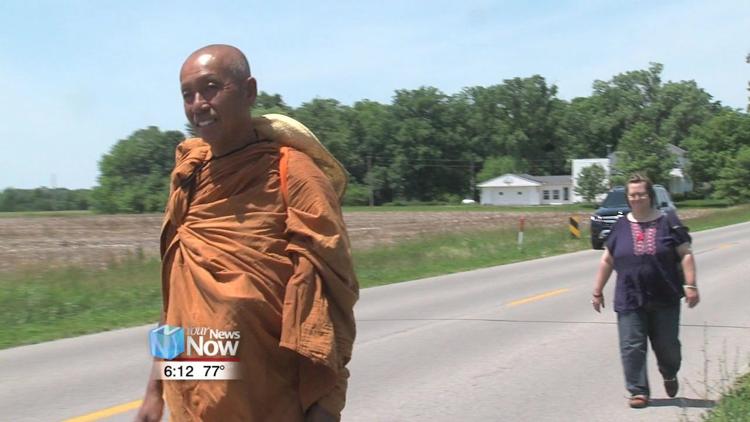 Buddhist monk is walking across the country to promote peace, made a pit stop in Lima today.
57-year-old Sutham Nateetong from Thailand began his ambitious 3000-mile journey in Santa Monica, California on March 2nd, and he hopes to make it to the Statue of Liberty by the end of June.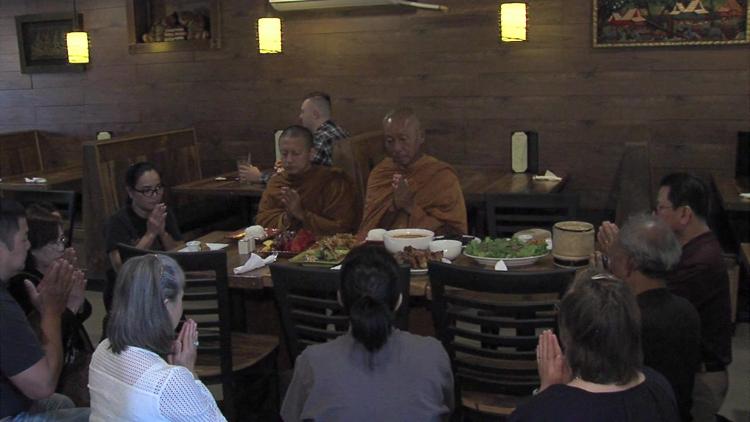 Nateetong started his trek to promote peace and happiness, not just in this country, but the entire world.
During the last couple of months, he has been welcomed by people across the United States, many of them wanting to take photos, offering to pay for his meals, and hotel rooms to rest for the night. He stopped by Thai Jasmine for lunch Tuesday, where he was greeted by enthusiastic followers of his inspirational journey.
"I think our world have many war, many bomb, many kill," states Thailand Buddhist Monk Sutham Nateetong. "I think that if our world have peace, everybody in the world so happy."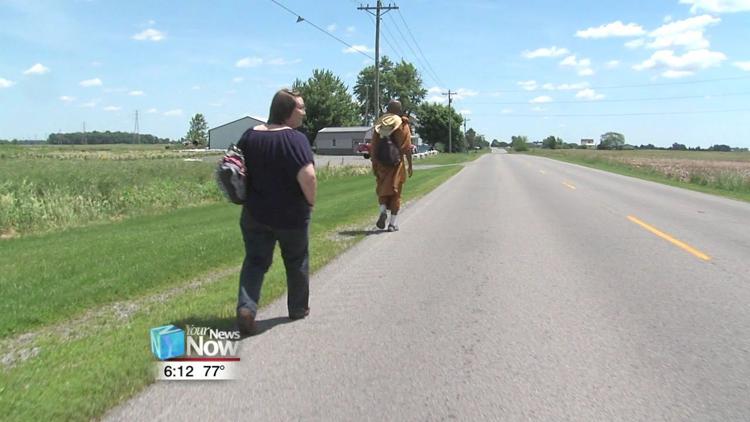 Nateetong walks around 30 miles each day. He Plans to take Lincoln Highway to Williamstown Tuesday night, then spend the night in Findlay and pick up his journey on Wednesday.