The Beantown Business Professionals Chapter of Business Networking International made donations toady following their first charity event.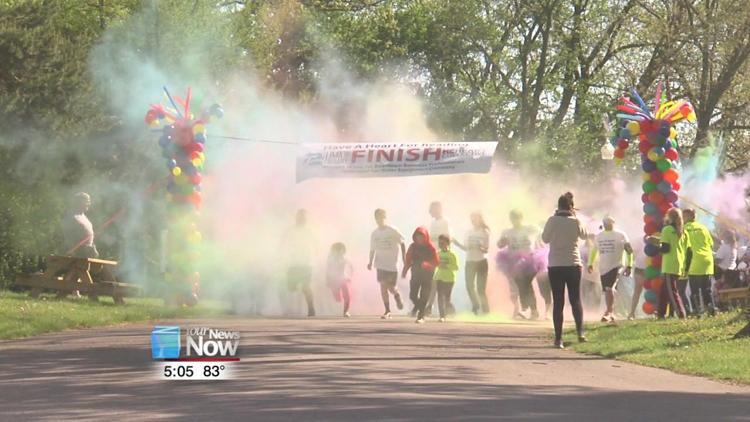 The business professional group made donations of $442.15 each to the Lima Public Library and non-profit organization The Heart Collective. The money was raised through the groups first ever Have a Heart for Reading 5K Color Run. Member of the group, Adam Walls said they chose the library because they provide a meeting space and it's a place for knowledge to the public. The Heart Collective provides assistance to those battling heart disease.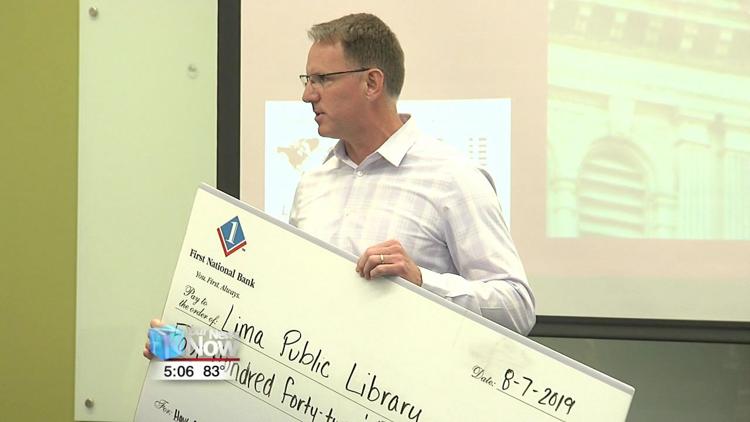 "We want to support him because he's the type of person who other individuals well being is more important to him than his own," said Adam Walls, mentor coordinator for the Beantown Business Professionals. "And you just can't ignore somebody like that with a heart."
Walls said the group is leaning toward making the run an annual event.