While the new traffic patterns should create more ideal conditions, the rerouted traffic has cut off that drive-by business for some places, meaning business is down.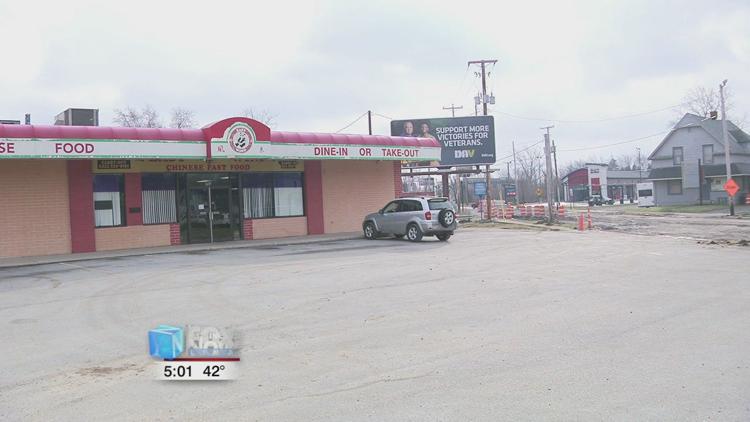 The City of Lima is aiming to have the Elm Street Grade Separation and Roundabout Project create more efficient and safer traffic. But those businesses surrounding the construction site said business is slow.
"The drive-bys, people have trouble getting here," said Marty Cunningham, owner of Rainbow Muffler. "It's a tough thing right now. It's going to be here we're going to have to work with it."
"Yeah, regular customers, that's all I have right now," Tan Chiem said, owner of Eastwind Chinese Food. "I don't have from outside, people long-distance or different areas. That's all that come, the same customers every day."
The city and businesses have worked to put signs up to let people now they are still open through the construction of the roundabout. A Bruster's owner said it's hit or miss if people know they're open. Customers for Eastwind have posted on social media on the restaurant's behalf. The Little Caesars owner has used his marquee and signs around the block to help drive business in.
"They're thankful, especially when we had all that salt and snow," Kyle Benroth said, owner of Bruster's Car Wash. "Things are kind of washed up right now, so. We're still washing just not at the pace we normally would."
Even with slow times right now, the owners are looking at this as being temporary and soon cars will be flowing back to their businesses like usual.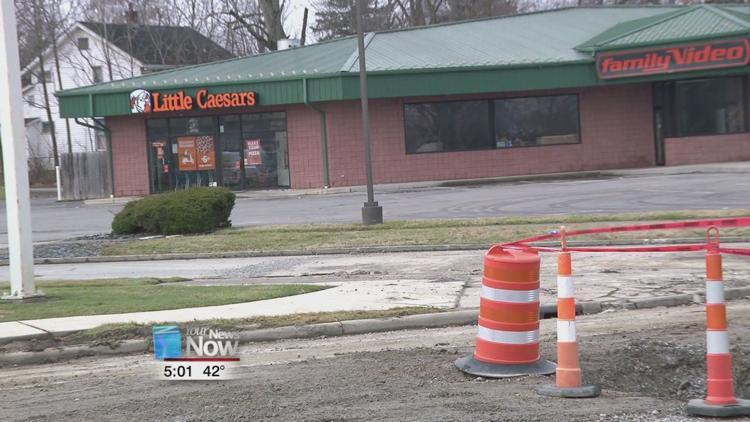 "Sales have been down but hopefully like I said, it's turned around," said Ron Massey, owner of Little Caesars. "Once this roundabout is done it's going to be a good corner here. And hopefully once that's done Family Video will rent out something and we'll be back to where we were last year."
The city has made efforts to help the businesses, even making accommodations for supply truck deliveries.
"On the main barricades, we have 'open to local businesses' as the work progresses the work zone shifts and things can change from day to day," City Engineer Kirk Niemeyer said. "So, we try to get the--get that word out and change the signage around."
All of these businesses and the surrounding ones remain open through the construction. The project is expected to be done in June.