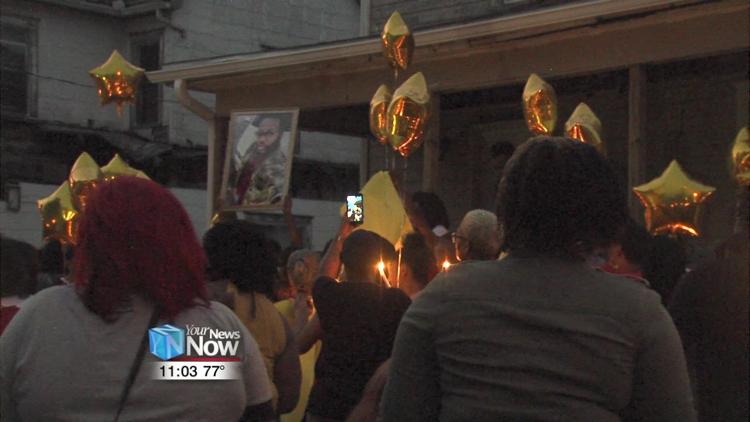 The family and friends of a man who was murdered on Lima's south side last weekend gathered to remember his life and ask for justice in his death.
A large crowd gathered on the 700 block of Franklin St. to honor the life of Gregory Cooper, 31, who died of multiple guns shot wounds he received near his car just before midnight on July 19. His family says that they wanted to salute Cooper, who was a correctional officer at the Marion Correctional Institution, with a candlelight vigil to keep their own spirits up as well as to keep his life on the minds of the Lima community so that they can see justice for his death.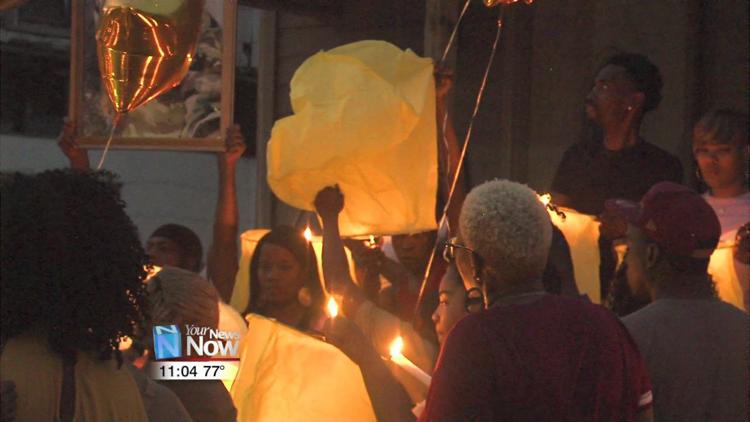 "Anymore, a whole lot of stuff don't make sense but this really makes no sense and it's unfair," said Martrice Smith, a cousin of Cooper's. "This is unfair. Only God gives life, so who are you to take anybody's life? I think that the main thing is that we don't want a killer on the street. We don't want a person walking the street that has enough evil in your heart to take somebody else's life. You do not deserve to be on the street and we do demand justice."
The Lima Police Department is asking anyone with information about the homicide to contact the department at 419-227-4444 or CrimeStoppers, at 419-229-STOP.