The Lima Police Department was called out to a two-vehicle accident on the east side of Lima, Monday afternoon.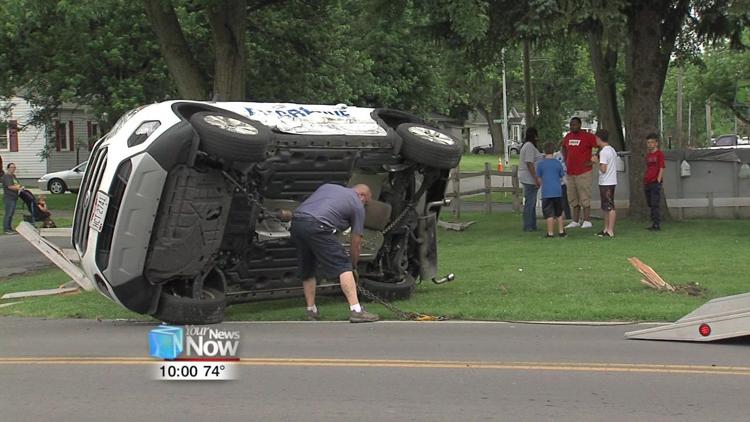 At around 3:45 p.m. Monday, a Chevy Equinox was traveling westbound on Reservoir Road. The vehicle attempted to turn left onto Dana Avenue, where it struck an eastbound Progressive Insurance car. The impact of the hit flipped the Progressive car on its side and into a wooden barrier in a resident's yard.
The driver of the Progressive car was transported with non-life threatening injuries.